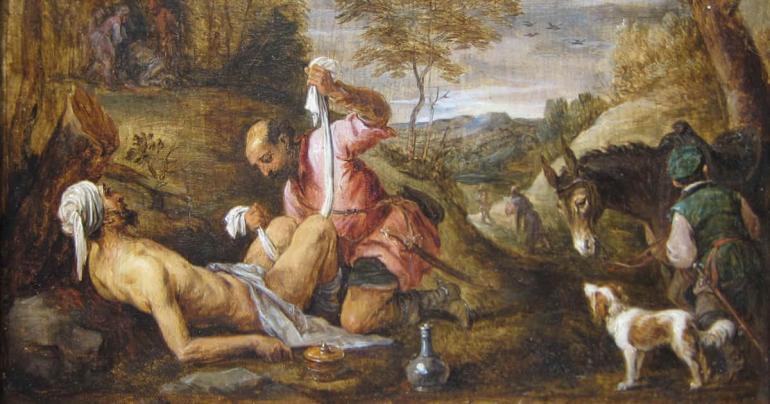 Monday, 27th Week in Ordinary Time
Daily Readings: Jonah 1:1; 2:1-2,11 & Luke 10: 25 – 37
Reflection Date: October 4, 2021
Today's Gospel passage brings to our mind the parable of the good Samaritan, which is very familiar to us. It makes us become persons to love our neighbor as we love ourselves and our kith and kin. In the Old Testament, we see that the Jews had deliberately excluded all the other races in their definition of neighbor (Leviticus 19: 18) and defined love for neighbor as love for their clan only.
Nonetheless, all the gospels make us aware of the perspective of Jesus towards every person. Today's Gospel is one such passage wherein Jesus widened this narrow definition by stating that all those who are in need are one's neighbor, irrespective of caste, creed and nationality. He wanted to correct the narrow-mindedness of the lawyer who held on to his Levitical definition of 'neighbour.' In the story of the Good Samaritan, Jesus made the lawyer admit that the Good Samaritan proved to be neighbor to the man who the robbers attacked. As Jesus told the lawyer, "Go and do the same," he tells us also, "Go and do the same."
Let us be ever willing to be Good Samaritan to those most in need and thereby widen our understanding of the concept of neighbor. May we have the same mind of Christ (1 Corinthians 2: 16).
St. Francis of Assisi pray for us.
Joseph Cardozo SJ | Contributor