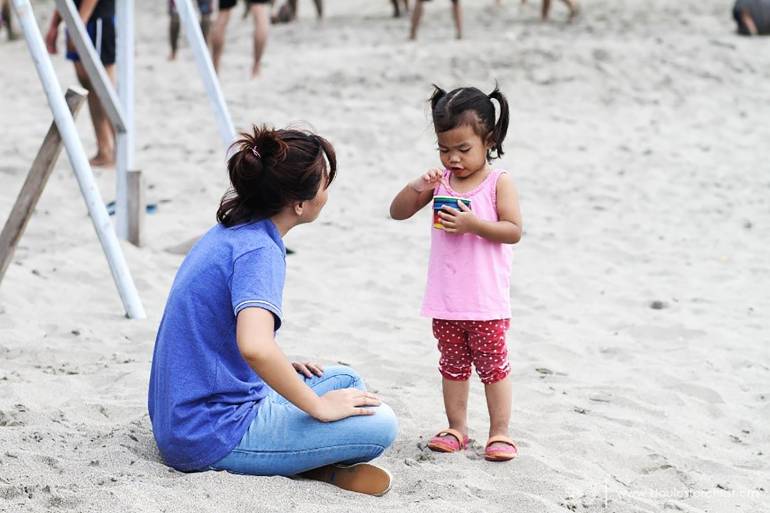 February 27, Sunday, 8th Week In Ordinary Time
Daily Readings: Sirach 27:4-7; 1Corinthians 15/54-58; Luke 6/39-45
The book of Sirach tells us that when a sieve is shaken, rubbish remains behind, so in the process of reasoning, a person's flaw appears. A man's filth remains in his thoughts. So, the test of a man is in his reason.
Jesus told his disciples a parable: "Can a blind man lead a blind man? Will they, not both fall into a pit? A disciple is not above his teacher, but when he is fully trained, everyone will be like his teacher. Why do you see the speck that is in your brother's eye but does not notice the log that is in your eye? Because each tree is identified by its fruit, no good tree bears bad fruit, and no wrong tree bears good fruit.
A story is being told about a little boy lost in a shopping mall. He began crying, trying to look out for his mother. Not able to find his mother, he started crying. An elderly lady noticed him crying and tried to calm him down, saying, "Come with me, and I will buy you ice cream, and later we will look for your mother. I have already gotten two ice creams and am waiting for a third one. In that very mall, a little girl who noticed all this approached the boy and whispered to him, "I know where your mother is," but the boy tried to silence her, saying, "I know where she is too."
This only shows the type of hypocrisy that the boy put on to get what he needed, pretending that he was in search of his mother when in reality, he knows exactly where she is. The boy is a good actor, and that is what hypocrisy means. In other words, he is an actor. An actor takes on a different character from his own on the stage. He does things only to show them to others.
Our Lord often used parables as an open declaration that it would be too much for his listeners, which is why he spoke in parables. The emphasis is more on doing than being. We must be godly people before we truly act as God's people. When Jesus talks about the blind leading the blind, it is clear that if one does not have a clear picture of where he is heading, how can he lead another person?
Being blind is unfortunate. But there is something worse than physical blindness. Most people have good eyesight, but this is what they do; they try to find slight faults in others, forgetting that they have many flaws themselves. When it comes to their sins, they are blind. How can you tell your brother that he has drawbacks when you have many more of them? That is where Jesus was attacking people who had this Pharisaic attitude of being filled with pride in themselves and would belittle others, not realizing that they had faults themselves.
A person filled with pride will think of himself as perfect, doing everything right. He believes he is the best person, and no one likes him. He feels that he is holier and that no one else is like him in the spiritual life. Jesus termed them hypocrites.
What do we need to do then? Our life should be based on humility. Humility is the most basic and necessary foundation for genuine holiness. Only when we humble ourselves before God will we consider ourselves the least important. God is the one who is all-knowing, all-powerful, wise, and merciful.
When we put on an attitude of correcting someone with love and compassion, that is when we would be walking in humility. Capable of accepting others for who they are is in the spirit of service to help even those who have fallen into wrong ways. Before we can point out the flaws of others, we must first strive to bear good fruit and examine our limitations.
---
Radio Veritas Asia (RVA), a media platform of the Catholic Church, aims to share Christ. RVA started in 1969 as a continental Catholic radio station to serve Asian countries in their respective local language, thus earning the tag "the Voice of Asian Christianity."  Responding to the emerging context, RVA embraced media platforms to connect with the global Asian audience via its 21 language websites and various social media platforms.