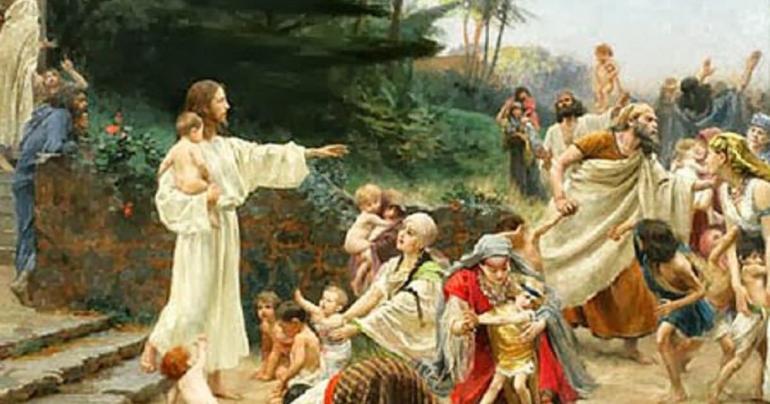 Friday, 26th Week in Ordinary Time
Daily Readings: Baruch 1:15-22 & Luke 10:13-16
Reflection Date: October 1, 2021
Feast of St. Therese of Lisieux – Patroness of the Missions
Do not despise one of these little ones.
Gospel brings to our attention of the human tendencies of the Apostles of Jesus, i.e., longing to be the greatest in the group. They were looking for "pride, honour and ultimately riches" for themselves. But then Jesus made a dramatic gesture by placing a child next to Himself to show His disciples who is the greatest in the kingdom of God. History informs us that children in the ancient world had no rights, positions or privileges of their own. They were socially at the "bottom of the rung" and their parents' service, much like the household staff and domestic servants.
Jesus being aware of the traditional lacuna and discrimination, elevated a little child in the presence of His disciples by placing the child in a privileged position of honour at His right side.
What was the message that Jesus wanted to convey to His Apostles? Surely, Jesus wanted to show that those who are humble and lowly of heart, who instead of asserting their rights willingly empty themselves of pride and self-seeking glory by taking the lowly position of a servant or child, are greatest in the eyes of God.
The passage is woven with a parable that Jesus put forth before His Apostles. In telling the parable of the lost sheep, Jesus insists that sinners must be sought out more and not merely mourned for or neglected in the society. Jesus seems to bring home the main point that utmost care and concern must be shown for them just as should be shown to little children.
To be like children indicates to imbibe the qualities of the children: innocence, simplicity, willingness to learn from mistakes, open-minded to all, outgoing, and friendly.
Joseph Cardozo SJ | Contributor