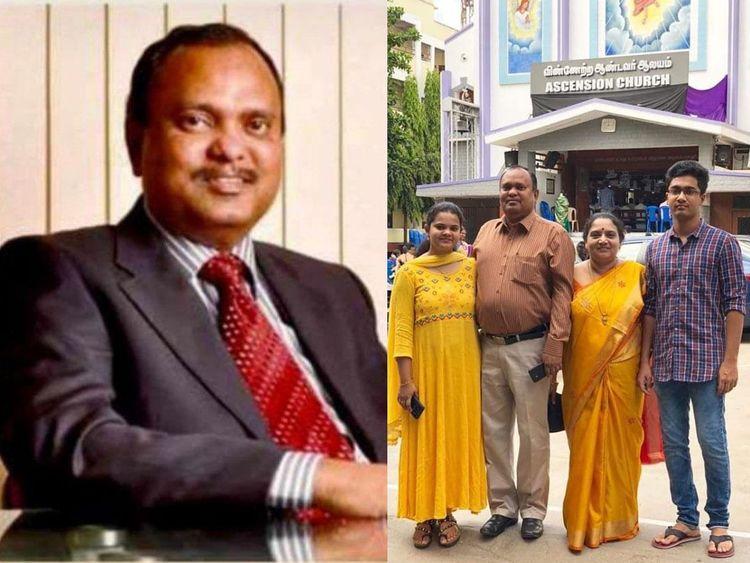 The sudden demise of Dr. Simon Hercules left an inerasable mark on the medical history, shook the hearts and minds of people, taught a good lesson to the people.
Who is Dr. Simon Hercules?
Dr. Simon, aged 55, is a Chennai-based neurosurgeon. He is the parishioner of the Risen Lord Church at Kilpauk. His wife is Mrs. Anandhi Simon and he has two children, a boy and a girl.
New Hope Medical Centre: It is an ISO 9001:2008 Certified Hospital focusing Brain & Spine disorders. It is located in Kilpauk, Chennai, India. It focuses on Team approach and Team Management towards every patient. Every patient is consulted by a group of specialists and they discuss to arrive at a team diagnosis and the management is based on the collective decision, so that the patient's treatment is holistic and complete.
The Tamil Nadu Dr. M.G.R. Medical University, Chennai has honoured him with Best Doctor Award on 01 July 2012. NABH has accredited and certified the New Hope Medical Care for its Patient safety and Quality care and Hope of service. They have regular medical camps in rural areas.
His friend Dr. Pradeep Kumar expressed his experience with Dr. Simon with such a sentiment: He worked hard, he was kind and he was such a human being. He was there for patients. He never said no to patients. He addressed every one as his own relatives. He was such a gentle man and he never had haters. 
Dr. Bhagyaraj with tears rolling down from the well of his eyes told the viewers that he was the best doctor and he proved himself.
He contracted corona virus while treating the corona virus patients and he underwent treatment for 15 days in Apollo Hospital, Chennai. He died on 19 April 2020 after battling coronavirus. His daughter is a corona virus positive patient now and so she could not attend the funeral. Now the question is does he have a dignified funeral according to his wish. No.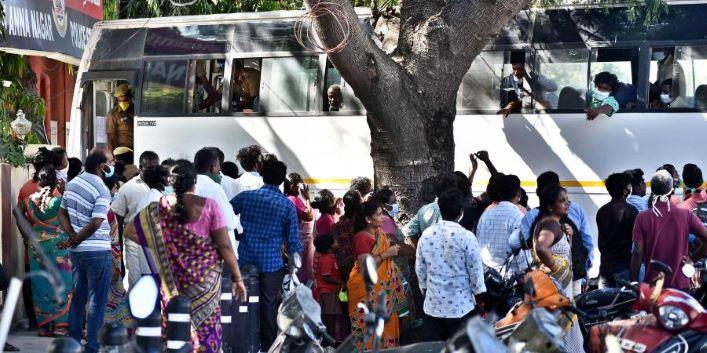 Where was he buried?
His body was buried at Velangadu Burial Ground (see attached photo, credit to Google map). Velangadu burial ground which is a Gasifier Burial ground at VIII Zone and Division No. 101, comes under Chennai Corporation burial grounds. It was decided by health officials to bury him at Velangadu in the same day. His family requested to bury him in Kilpauk Church Cemetery but health officials changed the burial ground assuming that there are problems in Kilpauk.
It's not the death of Dr. Simon got the attention of all the people over the world, but the process of his burial. Dr. Pradeep who was in the spot, said that it should not happen event to an enemy.
What happened?
While all the media concentrated on the Kilpauk Church Cemetery and was hunting for information to antagonize the church and its authority. In fact, media facts were cooked and was very much disappointing and misleading.
As per the report of Dr. Pradeep, I don't blame people. People are misguided with wrong information. People are not given proper awareness. They protested violently because they assumed that from the dead body also corona virus spreads. So, they did not allow us to bury the body of Dr. Simon. People were scared of our dresses. They threw huge stones at us and the ambulance. We were hit very badly and ran for life. We could not come to our senses.
Dr. Bhagyaraj said that they were attacked and the sanitary inspector was badly hit.  Finally, with police protection his body was buried at Velangadu Burial Ground. His family and relatives could not be there for the burial.
Tamil Nadu state Health Minister C. Vijayabaskar condemned the incident. "What happened to that doctor is condemnable. Such things should not happen in the future," he said.
Do the dead bodies spread Corona Virus?
The federal health ministry guidelines say that burying the bodies of coronavirus victims is safe if all precautions are followed. These include instructions for how bodies should be handled and disposed of. It also defines what kind of rituals can be carried out (see attachment).
His wife Mrs. Anandhi Simon reported to News 18 Tv Channel saying, "As Per WHO the Virus stays at the body of a dead person for just three hours. Accordingly, my husband's body can be removed from Velangadu in Chennai and be buried at Kilpauk.
She made a plea to chief minister for a proper not even dignified burial of her husband at Kilpauk Cemetery with religious customs as it was his will. The Chennai Corporation Commissioner did not allow to happen at pretext of 'no safety.'
The Response from the Archdiocese of Madras-Mylapore:
Archbishop of Madras-Mylapore Most Rev. Dr. George Antonisamy released a document regarding the death and burial of Dr. Simon Hercules on 22 April 2020 (it's in Tamil).
The unlikely and terrible things happened around the burial of Dr. Simon is to be condemned and should not be repeated again. I have called the family personally and convey my condolences and support.
But the baseless and antagonizing messages shown in the Television channels are shocking and misleading. To bring out the truth and what exactly happened that very day of burial I am releasing this document after a proper enquiry.
When the news about the death of Simon was confirmed, his relative Mr. Sushil Adam met the parish priest of Risen Lord Church, Kilpauk at 8.30 pm on 19 April 2020 and got the written permission to bury his body at Kilpauk Cemetery on 20 April 2020. Since he died of Corona Virus, his body was in the authority of Madras Corporation.
Because of this pandemic death, the Madras corporation has decided to bury the body on 19 April itself and they decided to bury his body in Corporation Cemetery at Kilpauk. Therefore, his relatives did not approach the parish priest for the burial in Kilpauk Church Cemetery.
When the news of the burial of Dr. Simon at Kilpauk Corporation Cemetery was spread, the people living around corporation cemetery protested and the police officials negotiated with them and it ended in failure.
Then the Chennai corporation decided to bury him in Velangadu Burial Ground and sent the body in the ambulance. It was there people protested in violence means and attacked the people in the ambulance and damaged the vehicles. Finally, after necessary protection of the police force, Dr. Pradeep buried his body in Velangadu Burial Ground.
Now the Chennai High Court intervened in this matter and directed the Tamilnadu Government and Police officials to take the necessary action on this attack and assured that never again will this happen.
To the contrary, without probing into the reality, television channels and social media spread antagonizing and biased report based on religion. They brought out number of accusations: the church authorities ignored and did not allow the body to be buried; Since they had internal issues among them, they did allow the body to be buried in the church cemetery; the bereaved family itself chose to bury the body at Velangadu Burial Ground.
We should not allow the anti-religious social elements to divide us. Let us together work for the people in humanitarian ground. We must respect the doctor. He is a doctor and above all a human. He must be buried with dignity. At this time let us thank and support the doctors, nurses, sanitary workers, government officials and staff, Police officers. They work beyond the brand of religion, language, caste and colour and so it is our duty to acknowledge them with fairness and gratefulness.
Finally, the Archbishop assured that the church will always in the side of the bereaved family to bury the body of Dr. Simon in the Kilpauk Church Cemetery. He also conveyed his condolences and prayers and support to his wife, two children, relatives and friends. Let his soul be rest in peace in the hands of the Risen Lord.
The cry of the Doctors:
Dr. Bhagyaraj, during the interview, said that we beg you. We are also scared. If we avoid treating them like you, there will be more causalities. Even your own kith and kin will suffer and will not be able to touch them. We are here to help you. He did not deserve for this death and burial. We do not need our photos in your status and all good things about us.  But please give a respect and dignity.
Examination of Conscience:
Media can play a great role in conscientizing people. If they misguide, the effect is irreparable. 

We become selfish even when it's the probable question of our life and we are ready to deprive anybody of their dignity that we may be saved.

When people are directly or indirectly serving us at the risk of their life, are we grateful to them, if not, at least acknowledge them. Let us proclaim human dignity Divine.
By Fr. Emmanuel Mariyan, RVA Tamil
---
Radio Veritas Asia (RVA), a media platform of the Catholic Church, aims to share Christ. RVA started in 1969 as a continental Catholic radio station to serve Asian countries in their respective local language, thus earning the tag "the Voice of Asian Christianity."  Responding to the emerging context, RVA embraced media platforms to connect with the global Asian audience via its 21 language websites and various social media platforms.