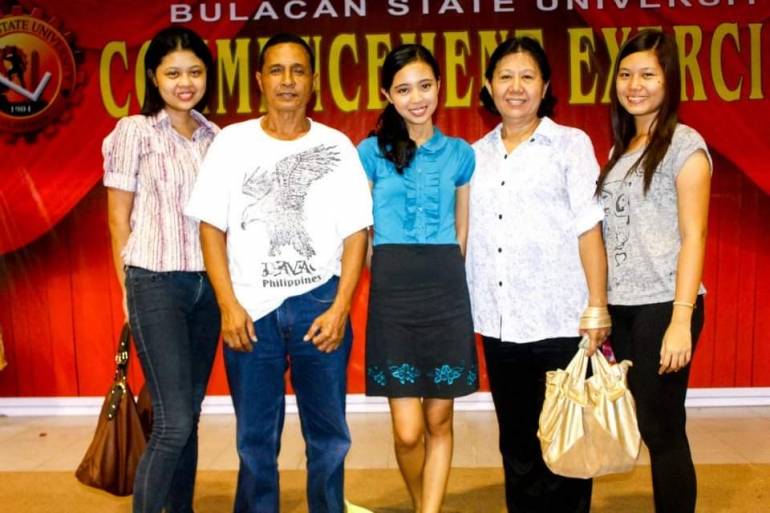 "It's really hard to describe the fulfillment every time you experience it. But it's fulfilling when a particular church activity is successful. It's fulfilling to serve and see the parishioners appreciate it," said Leahna Villajos to Radio Veritas Asia.
Leahna Villajos, also known as YANA, was just 10 years old when she was recruited by a charismatic group in the Philippines. She was a choir member in a Catholic Church, and her mother was active in the same church when it happened. 
She joined the choir when she was in third grade. Her involvement in the church encouraged her mother to become an even more active member.
 She was too eager to go to a retreat with her mother a few days before she joined the charismatic group. Unfortunately, her mother was not able to take her to that retreat. And that retreat coincided with a summer camp for the born-again church.
 A dagger in a mother's heart; A child's broken heart
 "For some reason, she [her mother] couldn't bring me with her, and she couldn't leave me at home because my father was working," Villajos said. 
 So, she was left with her eldest sister, who had friends in the charismatic group. The two of them joined the summer camp that was held for about four days. Villajos left the summer camp a baptized, born-again Christian.
 "We couldn't explain what happened," she said. "Maybe I was too young. Maybe I was brainwashed."
 When their mother learned about it, she cried and cried. Arguments broke out in the house over it.
 "After that, there were many occasions that we quarreled at home," Villajos said. "It's not a nice experience. My mother always cried about it."
 Their mother sometimes demanded they stay in the house because she knew they would go to a born-again church.
 Her mother insisted on bringing her to a Catholic church during the years she was in high school. So she heard Mass with her out of obedience to a parent.
 "But I didn't kneel during the Mass," Villajos said. "I also did not receive the Eucharist."
 Her mother was pained and cried intensely over her association with the born-again church.
 But Villajos couldn't stand watching her mother hurt and weep. So, she started to return to the Catholic Church after four years as a born-again Christian.
 "After that, I always asked her, 'Why did you leave me? I begged you to bring me with you to the retreat. But why did you leave me?'"
 Her mother deeply regretted it.
 It's more fulfilling back in the Catholic Church
When Villajos was a freshman in college, she accepted an invitation to become a student catechist. Later, she won new friends in their parish and got involved in several church ministries. She experienced fulfillment in her involvement in those ministries.
 "It's really hard to describe the fulfillment every time you experience it," Villajos explained. "But it's fulfilling when a particular church activity is successful. It's fulfilling to serve and see the parishioners appreciate it."
 Back in the Catholic Church, Villajos became a reporter, covering the environment.
 "When I became a reporter, the Laudato Si had just been issued," she said. "During that time, I didn't know enough encyclical knowledge yet. I also did not know enough about environmental issues in the Philippines."
 So, Villajos spent time getting abreast of the encyclical. She also eventually learned that the environmental problems gripping the country were deeply complicated, leading her to the premise that "it's hard for us to win this battle if we are giving it a time frame."
 "It would really take the effort of everyone," she said. "It would take the effort of all the people in the Philippines and possibly all the people on this planet."
 When she was a reporter, Villajos used her opportunities to help people. She reminded them of their responsibilities as citizens and as faithful. People who remind the government of the common good. People who are the mouthpiece of the Church.
 Promoting the environment, she espouses the three R's: the reduce, reuse, and recycle approach to saving the planet. Villajos incorporated her own R in the crusade to protect Mother Earth. 
 "I added another R: refuse," she said. "We can refuse the use of plastics. We can promote using paper bags, eco-bags—that's exactly what I do right now."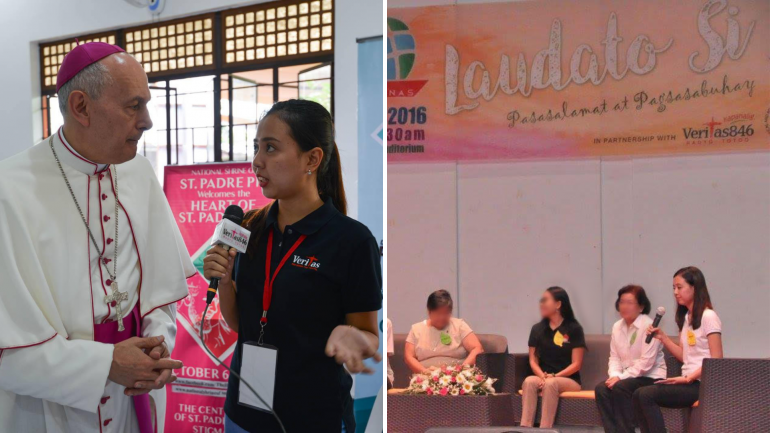 Making a living and helping local coffee farmers
 Villajos sells coffee produced by local farmers. She uses paper bags and eco-bags to pack the goods to support the fight to save the environment.
 "We can do these little things while we run our business," she said. "These small things can translate into a big one when combined." 
 Part of her advocacy is helping the local coffee farmers.
 She sells coffee, beans, grounds, and coffee in drip bags online. She encourages people to give the coffee in drip bags to plants after using them because they suit the plants.
 Mothers are first formators 
 Villajos sees that women's involvement in Church ministries bears great results. A friend of hers became a priest. The mother was the one who roused him to take the path of the priesthood.
 "It just shows that women have something to do with the vocation of their children," she said.
 In a typical Filipino family, Villajos pointed out; the husband is out most of the time to make a living while the wife stays in the house to look after the children. In this way, the wives have more time to teach the children.
 She observed that the youth are involved in the Church, but one of its segments suffers neglect. She mentioned three groups of youth: ages 12 to 16, ages 17 to 25, and ages 26 to 30. She thinks the most neglected segment is the youth ages 17 to 25, which she described as young professionals.
 "In Metro Manila, there are already efforts to encourage young professionals' active involvement in the Church," Villajos said. "But getting young professionals actively involved in the provinces is still difficult."
 Fight disinformation
 Villajos was saddened that some church volunteers fell victim to false news.
 "The church shouldn't stop educating the faithful," she said. "They should be taught and encouraged to do fact-checking."
 Villajos witnessed fellow church volunteers re-sharing a hoax on the Pope. And what concerned her more was that those Church volunteers, who were much older than her, were spreading that hoax on social media. She dared to tell them to make it a habit to distinguish between disinformation and truth before trusting something.
 She is a recipient of the Dangal ng Kolehiyo Arts and Letters Award from Bulacan State University. Most of the awardees were secular. She's the only one from the Church.
 Villajos (30) is a full-time diocesan communications coordinator for the Diocese of Cubao, Philippines. She also performs volunteer church work in their parish in Bulacan, a province approximately 21 kilometers north of Manila. She reported for six years for Radio Veritas Asia Local (RVA 846).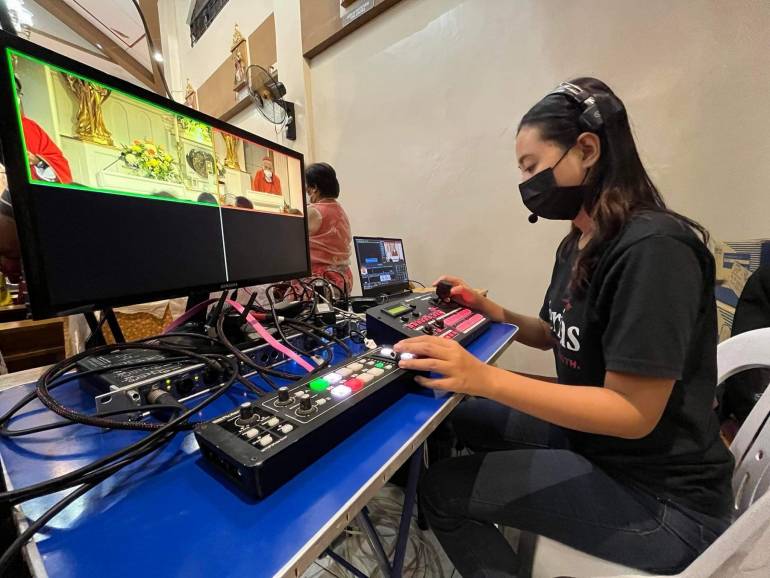 ---
Radio Veritas Asia (RVA), a media platform of the Catholic Church, aims to share Christ. RVA started in 1969 as a continental Catholic radio station to serve Asian countries in their respective local language, thus earning the tag "the Voice of Asian Christianity."  Responding to the emerging context, RVA embraced media platforms to connect with the global Asian audience via its 21 language websites and various social media platforms.