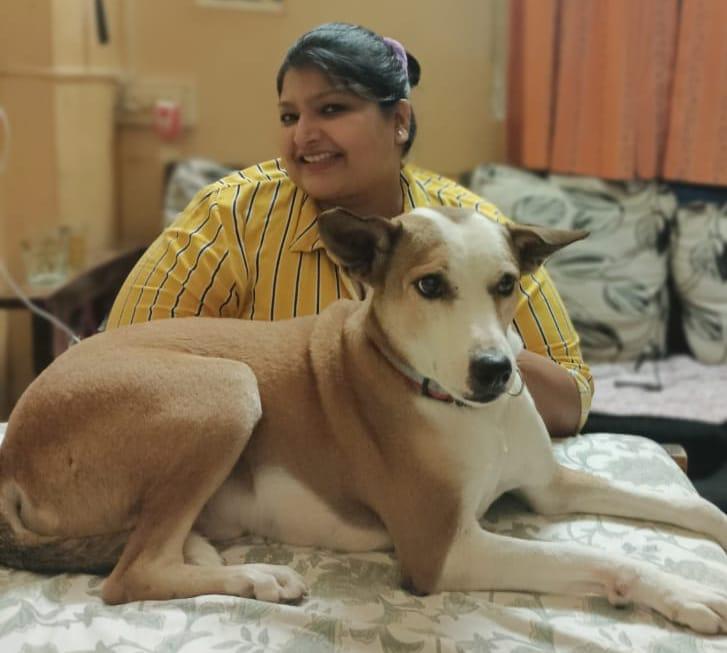 World Animal Day [WAD] dates as far back as 1925 when Heinrich Zimmermann, the noted cynologist (one who studies matters related to canines or domestic dogs), organized its first-ever observance on March 24 at the Sport Palace in Berlin, Germany, with over 5,000 people participating.
 It couldn't be held on October 4 as originally planned to align with the Feast Day of Saint Francis d'Assisi, Patron Saint of Ecology, of animals and animal lovers on account of the non-availability of the venue for that day.
Zimmermann, the publisher of a German animal lovers' magazine, "Man and Dog," had a mission to fulfill: to raise the status of animals worldwide by improving their welfare. 
The event was moved to October 4 for the first time in 1929. Francis, the most beloved saint in Christendom, famously recognized for his remarkable way with man and beast alike, is honoured with special blessing services for pets on this day by several churches the world over.
Indeed! Not for nothing has Cardinal Jorge Bergoglio chosen for his papacy the name of Francis, the Poverello of Assisi whom the Church has long designated as alter Christus, i.e., another Christ.
World Animal Day 2021 brings to mind what American writer Thomas Douglas Jones [1945-2016] once said, "Dogs have a way of finding the people who need them." Here's proof!
It was as usual that on a cold August 2021 morning, a stray dog was chased out of the building corridor into the ceaseless downpour. But when it did not return that night, not even the next day, the surprise of the same 'chasers' somehow soon turned into consternation, given the fact that the brown dog with a white neckline and white socks so to say had a handicap: its left forepaw was shorter than the left.
A kindly member of the housing society named Daphne, deeply concerned and constantly on the lookout for him on her way to the office by car, suddenly spotted him in the vicinity of Orlem Church in Mumbai, India. She promptly informed an ardent dog lover of the society, Clarine Bartholomeuscz, who searched for the stray around Orlem Church. On finding it, she not only brought it back to the building but adopted it, giving it a home, thus raising its status.
Clarine then got him inoculated, collaring him with a license to boot. No more was it a stray but a pet with an identity of its own. The new find was alternately named 'Mojo,' 'Tyke,' and 'Nana.'
Once considered a lazy dog that could sleep soundly with thieves gamely passing both around and over him and barking only when he heard another stray in another locality bark is a changed dog today. He sits up very stylishly, listening in on conversations with a keenness that implies that he always belonged and understood the goings-on about the house.
Sensitive to his new surroundings, he loves to sleep on the bare floor, indicating his need for a mattress only when the air-conditioning is switched on. And despite having had no house training as such, neither pee nor poo has been a hassle so far. He simply waits patiently to be let out to do his job, letting out a mild moan when waiting to be let back in. As for barking – ah yes!
Sharp-looking Mojo seems conscious that he is no more a street dog but a domestic pet now and is alert to movements outside the main door, making Clarine feel safe and secure when home alone. O yes! Mojo has found the one who needs him, so to say.
On being asked the reason for such magnanimity, Clarine is quick to recall the sad parting with her much loved Labrador, 'Bambi,' on account of her late mother's illness and her resolve never again to keep a pet. Yet, when she saw the way a nameless stray was being treated, she felt hurt.
The thought of how it might be faring in rainy weather in a new location not merely broke her heart but her resolve, too. Francis and Zimmermann would have approved! Amazing girl, this Clarine—so lovable, too! May her tribe increase.
And now the piece de resistance. The most significant reason Clarine decided to adopt the building stray as a pet was that she felt something enigmatic about Nana. He gave his heart to her in return for the love she showed him.
This, she explained, was best brought out by a 2009 American film - Hachi: A Dog's Tale, an adaptation of the 1987 Japanese film Hachikō Monogatari, which tells the true story of an Akito dog named Hachikō that lived in Japan in the 1920s. Placed in the modern American context, scripted by Stephen P. Lindsey, directed by Lasse Hallström and Kaneto Shindo, and produced by Richard Gere and two others, the film stars Gere himself as the protagonist of the story.
Parker Wilson (Gere), a music professor who commutes to nearby Providence, Rhode Island, finds a lost puppy on the station platform in Bedridge. Freighted from a Japanese monastery to the USA, the basket's tag torn in transit, the little pup remains unclaimed, and Parker takes it home for the night.
The pup, which according to Parker's Japanese professor friend, Ken, is a breed that isn't easily trained, comes to be called 'Hachi' after the Japanese character indicated on his collar tag, the numeral 8.
Hachi grows close to Parker, in time warming up to his wife, Cate, too! Once grown, Hachi initiates an unusual daily routine: seeing Parker off at the station every morning, returning home, and then returning to the station on time to receive him at 5 pm sharp.
One wintry morning, Hachi, whom Parker had tried in vain to teach normal doggie acts like fetching, behaves strangely, following him to the station with a ball and, to Parker's delight, playing 'fetch' with him for the first time! Parker pockets the ball a while later, Hachi barking away as he watches the train depart with Parker! Significantly, Parker is holding the ball when he suffers a fatal stroke in his classroom. Hachi waits. Brought back home at 9.30 pm by Parker's son-in-law, Michael, Hachi watches from his shed as family and friends gather at Parker's funeral but is back at the station at 5 pm, waiting.
Parker's daughter Andy shelters him in her own home, but come evening and she, realizing how deeply Hachi pines for Parker, opens the gate. He licks her hand and charges for the station.
Cate, visiting her husband's grave on the occasion of his 10th Death Anniversary, is deeply moved on seeing now-aged Hachi in his usual post at the station. Cate tells her 10-year-old grandson Ronnie about Hachi and Parker during Christmas while the dog slowly settles in place.
Flashbacks of Parker and Hachi together towards the end of the film show the last train passenger pausing at the door, calling "Hachi!" Old faithful raises his head and swiftly rushes to spring into Parker's embrace; a bright light fills the screen, Hachi lying motionless, his long wait finally over.
The camera pans up to the night sky as Ronnie, narrating the story, tells of an unforgettable lesson on loyalty learned from his grandpa Parker and Hachi: Never forget anyone you have loved. Incidentally, it is precisely this sense of loyalty that marks Clarine Bartholomeuscz out as a dog lover par excellence, in the likes of whom alone is the future of the animal world secure. - Ladislaus Louis D'Souza, RVA News
---
Radio Veritas Asia (RVA), a media platform of the Catholic Church, aims to share Christ. RVA started in 1969 as a continental Catholic radio station to serve Asian countries in their respective local language, thus earning the tag "the Voice of Asian Christianity."  Responding to the emerging context, RVA embraced media platforms to connect with the global Asian audience via its 21 language websites and various social media platforms.