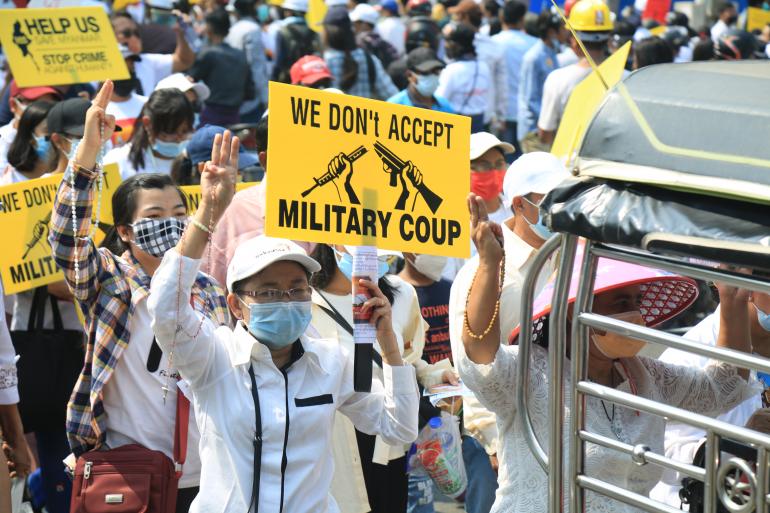 Young Catholics from Myanmar who reside outside the country have expressed their sentiments about the situation back home.
"As a young person, I feel like my dreams for the future have been shattered," said Nant Mein Mein who works in Macau.
"I do not want to live in in a place where my freedom is restricted," she said.
"I reject the military coup. I do not want it," said Nant Cherry from Singapore. "I pity the people of Myanmar. I want Myanmar to be peaceful," she said.
"Myanmar has become a battlefield," said Nant Phaung from Singapore.
"Like the families of the brave fallen protesters, I weep every night, and I feel guilty for not being able to do anything for them," she said.
"I pray every night for the safety and release of Aung San Suu Kyi and those who are arrested," said Nant Aye Mar, also from Singapore.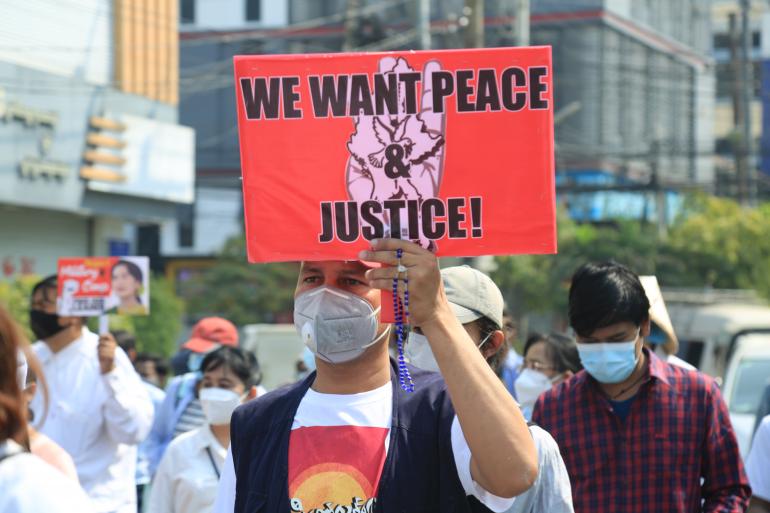 Nant Kuu Kuu from Japan said she feels "dissatisfied and indignant" over what happened back home.
She said the "unlawful arrest of the democratically elected government" is an "insult" to the people of Myanmar.
"As a Catholic, I cannot accept military dictators who illegally take over the government and use religion to discriminate," she added.
"I am so sorry for not being able to join the protesters," said Nant Zin Mar.
Naw Chan Chan from Thailand said she never voted, never posted and shared about what is happening in her country.
"Although I did not experience the uprising of 1988, I heard about it from my elders," she said.
"The military council today has become a group of terrorists," she said. "The people of Myanmar are suffering."
"I sincerely call for effective action against the entire military council," said Naw Chan Chan.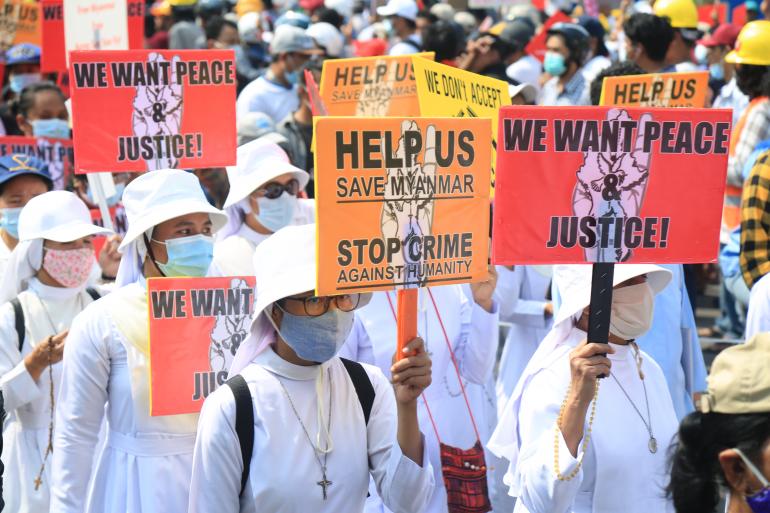 The young people of Myanmar have shown that nothing can stop them from protesting, not even the bullets from the police and the military.
On March 3, at least 38 people were killed after Myanmar's security forces opened fire on young peaceful protesters in towns and cities, in scenes described as "a war zone."
Thousands of protesters have taken to the streets in the weeks since a military coup on February 1. 
Security forces have intensified their response in recent days, opening live fire into crowds and using tear gas, flash bangs and stun grenades on demonstrators.
Images and footage show bodies lying in the street surrounded by pools of blood as protesters run to take cover.
The United Nations said the total death toll since the coup had risen to 50, though activists put that total as higher. - Raymond Kyaw Aung/RVA News