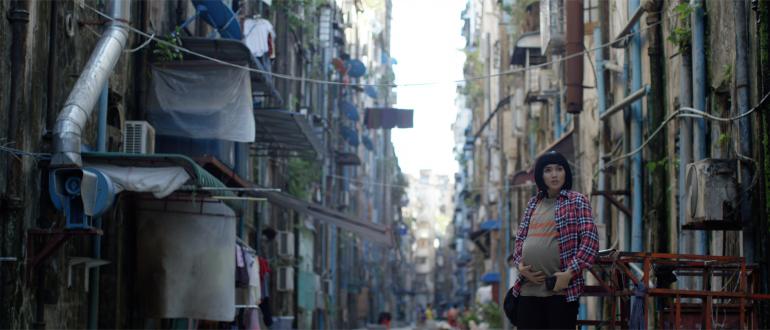 A film by Father John La Raw, a Catholic priest from Myanmar and former coordinator of Radio Veritas Asia's Kachin Service, will soon be shown in 67 countries in Asia and Africa.
The announcement was made by the priest himself on his social media account.
"Good news, friends, My Film 'MA MA' will be shown in 67 countries across Asia and Africa via Tiger, thrill pay TV channel," wrote the priest.
"Celestial Tiger, a thrill pay TV channel, has agreed to soon release 'MA MA' in 12 countries in Asia and 55 African countries," he wrote on his Facebook page.
The movie is about Ma Ma who seems to live freely in Rangoon, dealing drugs to have a better future with the father of the baby she carries.
Being dumped by him makes her feel stronger, so she decided to raise the child alone and have a virtuous life, so she quits her drug gang. But her boss will not let her go.
The movie, which will carry English subtitles, will be shown in Hong Kong, Macau, Singapore, Malaysia, Brunei Darussalam, Indonesia, Vietnam, the Philippines, and other four countries.
It will also be shown in Angola, Cameroon, Congo, Kenya, Ethiopia, Malawi, Senegal, Rwanda, Sudan, and Zimbabwe, and others.
Even before he became a priest in 2001, Father John had already made four feature films for the Office for Social Communication of the Diocese of Myitkyina.
For a few years after his ordination, he worked in Manila as coordinator of Radio Veritas Asia's Kachin Service.
Encouraged by his bishop, Monsignor Francis Daw Tang, Father John moved to South Korea in 2013 to study filmmaking at Chung-Ang University in Seoul. 
In 2016, his short film "The Confession" was selected as the Best Short Film at the Mirable Dictu - the International Catholic Film Festival of Rome. - Bernard Dashi Tang