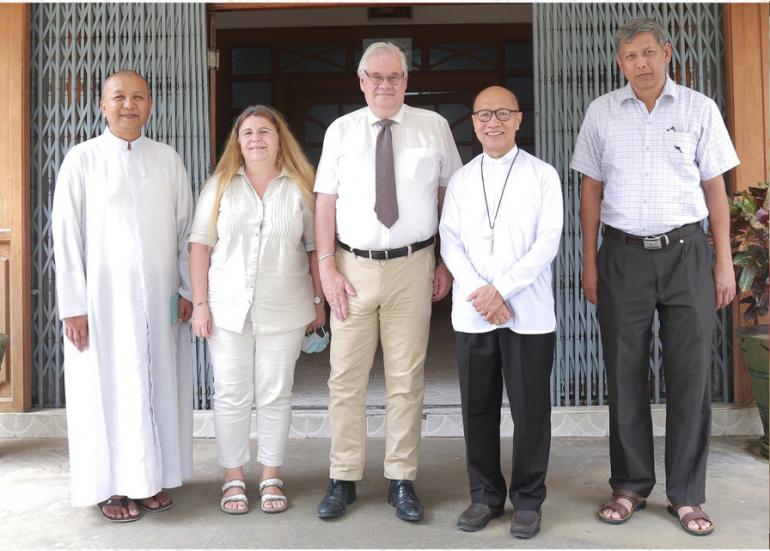 The ambassadors of France and Germany paid a visit to Archbishop Marco Tin Win of Mandalay on August 21.
French Ambassador Christian Lechervy and his wife visited the prelate in the morning while Ambassador of Germany Thomas Neisinger came in the afternoon.
Archbishop Marco, Father Dominic Jodu, parish priest of the Sacred Heart Cathedral, and Father Cyril Myoint Soe, pastoral commission head of the archdiocese, welcomed the visitors.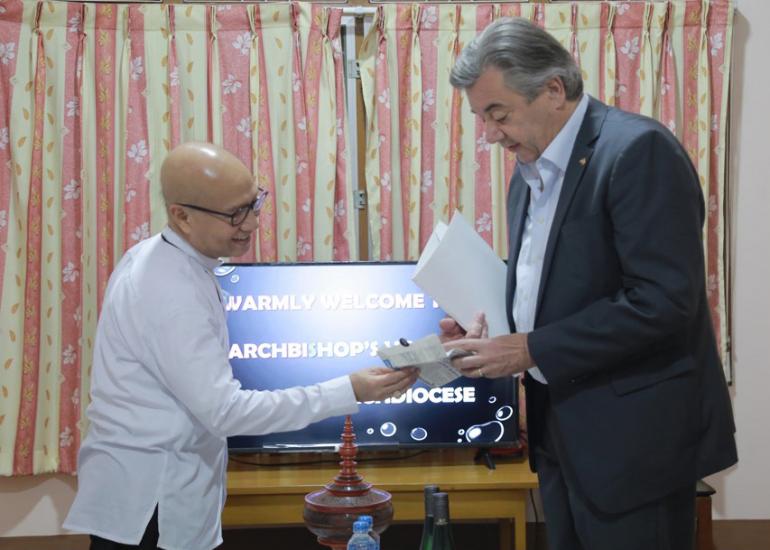 The ambassadors were given a tour of the cathedral compound.
It was a great honor and a privilege to welcome the ambassadors, said Archbishop Marco, head of the Episcopal Commission for Inter-religious Dialogue at the Catholic Bishops' Conference of Myanmar. 
The prelate was among the Asian bishops who were appointed by Pope Francis as members of the Pontifical Council for Inter-religious Dialogue in July. - RVA News