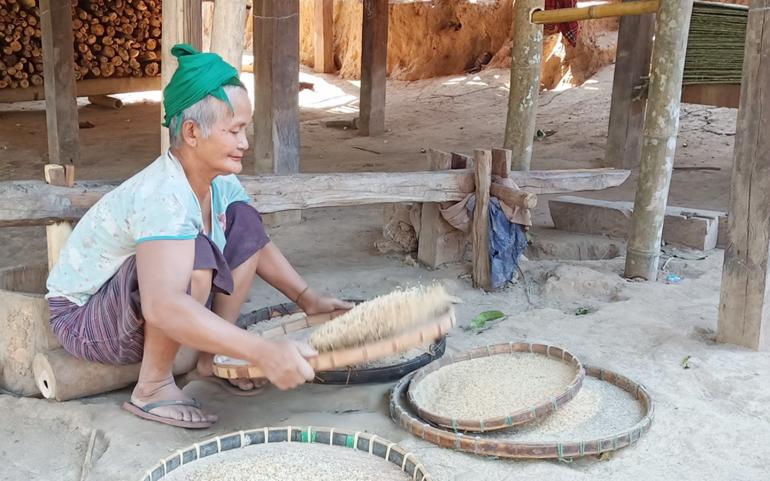 The critical role that women and girls play to ensure the sustainability of rural households and communities, to improve rural livelihoods and overall wellbeing, has been increasingly recognized. 
Women can give a satisfactory record of the agricultural labour force, including informal work, and perform the majority of unpaid care and domestic work within families and households in rural areas. 
They make significant contributions to agricultural production, food security and nutrition, land and natural resource management.
Women and girls in rural areas suffer disproportionately from multi-dimensional poverty. A great number of the world population (about 1 billion people)  have to live in unacceptable conditions of poverty and most of them are in rural areas. Poverty rates in rural areas across most regions are higher than those in urban areas. And most of them are women. 
It is necessary to ensure women's access to information and participation in data collection. Since they are the primary caregivers in the rural communities, they should receive up-to-date public health and support information, such as symptoms to watch for, hygiene and disease prevention, contact tracing, and detail on social assistance programs. 
It is also important that government agencies obtain information from rural women especially on the impacts of the pandemic (as the coronavirus is spreading).
It is also necessary to ensure female farmers' access to markets and agricultural resources. It is essential for local food supply to continue functioning during lockdowns — not just for rural women and small-scale farmers, but for the populations that rely on their produce.  
When markets must close, governments should establish online markets linking small-scale producers to consumers. Governments should purchase surplus produce at fair prices and transport them to towns and cities. Small-scale women farmers and producers need help in preparing for the next season. Agricultural subsidies must include specific targets for rural women to purchase seeds, fertilizer and tools to grow food. Governments and international donors can also support local women's saving and loan associations and cooperatives to provide similar financial services. 
It is necessary to expand rural women's access to social assistance. Most countries expanded social protection programs. The impediments faced by women include lack of bank accounts and mobility constraints.  
Social protection arrangement can be adapted or expanded to suitable types of assistance in order to target rural women. These include the assistance such as food packages and food vouchers, particularly where markets are closed, movements are restricted and food prices are spiking. 
Governments must establish appropriate safety nets and they should fund women's organizations that provide protection against domestic violence. Governments should designate shelters as essential services, and provide health and other support services.  
It is necessary to protect women during the coronavirus pandemic. These measures applied to the current pandemic can be integrated into crisis response policies. It is also important to invest in women's leadership and empower women to participate and contribute in the design of policy measures to address future crises. Women's rights and empowerment must be a key element of the pandemic response and long-term resilience.
Rural women should be more active and empowered economically. They should have greater access to markets and financial services. More women are to participate in community leadership and decision making. For these reasons, stronger institutions and governance structures should support rural women.