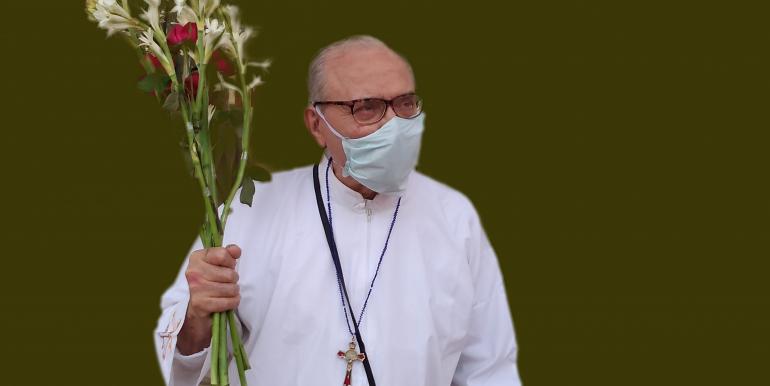 Italian missionary Arturo Speziale, a member of the Pontifical Institute for Foreign Missions, marked his 50th anniversary as a priest in Bangladesh on December 4.
"I am very happy because God has blessed me so much and I am able to celebrate 50 years of my priestly life," said Father Speziale. 
"This is the God's grace and love for my life," said the priest during the celebration held at Nobai Bottola parish in Rajshahi diocese.
He said he came from a "very poor family."
"That is why I want to serve those who are very poor, needy, miserable, and helpless people," said Father Speziale as he appealed for prayers during his special day.
Father Speziale was born in 1941 in the city of Sirda, Italy. He is the ninth of 14 brothers and sisters.
He was ordained priest in 1970 and came to Bangladesh in 1972 for missionary pastoral work.
During the 50 years of his priestly life, he worked as a missionary in Assisi, Italy, India, and Bangladesh.
"Father Arturo is a faithful priest of God," said Father Michael Corraya, parish priest of Nobai Bottola.
"I have experienced the passion of [Father Speziale's] pastoral work from many angles," he said. "His heart is full of love and compassion for the poor, needy, helpless, and neglected people."
A parishioner described the priest as "a great blessing to our Church."
"He always guides us to live a good life and is very generous in giving spiritual care," said another parishioner. - Nikhil Gomez / RVA News