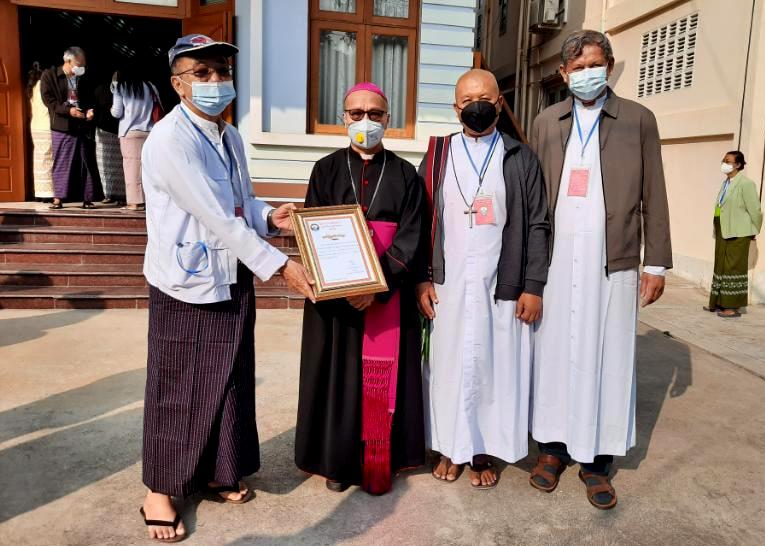 The Archdiocese of Mandalay in Myanmar has donated ten million kyats to the government for the purchase of COVID-19 vaccines.
The money came from donations collected by the archdiocese to help buy vaccines that will be available for all people in Myanmar.
The money was handed to the minister of the Mandalay Division by Fathers Cyril Myint Soe, Dominic Jodu, and Bishop Marco of Mandalay.
Last week, Bishop Marco and the archdiocese's COVID-19 response team went to Ye Na Thar leper's house to donate rice and other relief goods to at least 120 most-affected families. 
When the pandemic hit the country, Bishop Marco initiated the Saint John Paul ll "funding group" to help raise funds for most-affected communities.
The number of COVID-19 cases in Myanmar has increased to 134,318 as of Sunday, January 17, according to a statement from the Ministry of Health and Sports.
A total of 449 newly confirmed COVID-19 cases were reported in the country on Sunday. The death toll reached 2,955 with 13 newly reported.
According to the ministry's figures, a total of 117,663 patients have been discharged from the hospitals and over 2.13 million samples have been tested for COVID-19 so far. - Peter KyiMg / RVA News