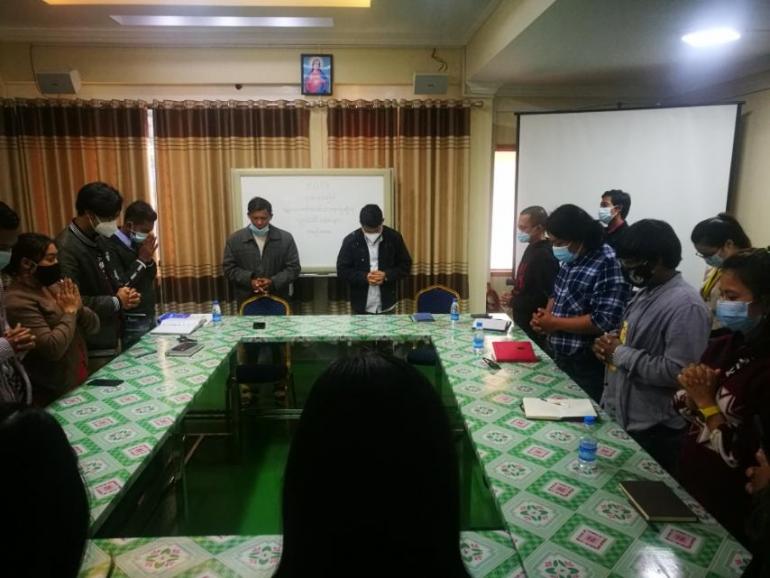 The youth commission of the Archdiocese of Mandalay has named a new director during its first meeting for the year 2021.
Father John Paul Kyaw Thu Win was named head of the youth initiative in the archdiocese.
The meeting also gave the opportunity to young people from different parishes to present their situation and plans for the coming months, including the possible construction of a diocesan youth center.
They made plans on how to raise funds and call for donations, and discussed possible courses that will be offered by the center. - RVA News