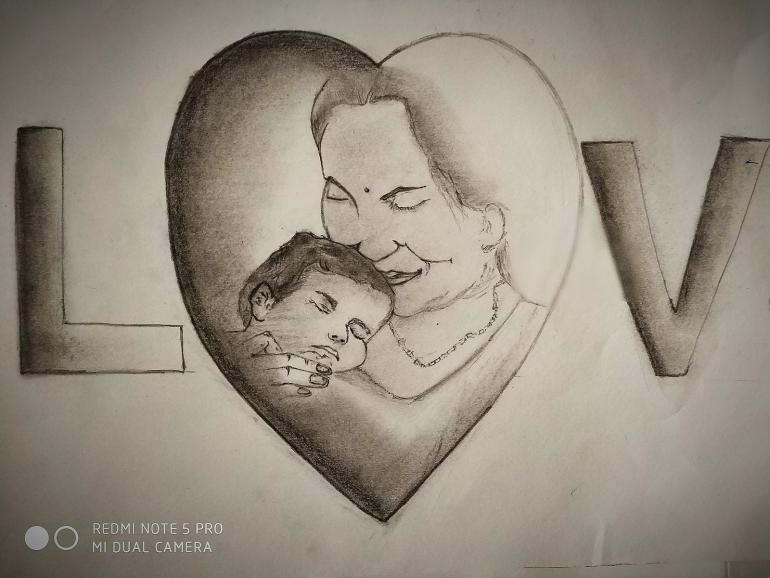 Dear human being,
I, the Earth, your Common Mother, can no longer bear the pain, which overwhelmed my heart.
I say to you, as you already know, in the beginning of creation, God's work was as breathtakingly beautiful as His looks were. Birds were happy in my bosom. The rivers flowed. I enjoyed the mountains, the hills, the seas.
I have to change everything to keep the weather in harmony for you. As a mother protects her children, I protected you from calamities by giving you the perfect seasons even in bad weather.
Everything I did for your needs, like the fresh and the healthy air you breathe, the food you eat, and the water you drink. There was nothing lacking for you, my dear. All of this is mom's love for you.
 
There were a lot of things that I have sacrificed for you. I do not want to boost about what I have done for you, but I only want to warn you to be alert. I never complained about my sacrifices and about your wrongdoings.
Everything I did is for your good because of my love, but you, human being, you do not recognize my love, even my pain. Instead, you abused and insulted me.
You do not value my love. I am being ignored. You are not paying attention to me. I feel weak and old. Stress is getting worse.
Can you look at your mother for a moment? I am kind and generous, so I maintain the thick forest, the clear water, and the fresh air. But you are destroying them. You cut down the trees and forget to plant and regenerate the forests. You are ignorant!
 
You built many factories. The oceans have been polluted. Nature has been disturbed. The animals are dying. The carbon dioxide released by factories is destroying Mother Earth. You erased the ozone layer.
Out of greediness, you exploited your natural resources. You took it from me and you are not sharing it with each other. The rich are getting richer and the poor poorer.
Because of you, human being, my suffering is heavy. Nature has been corrupted, epidemics and pandemics are here.
Your mother is dying, and is at the point of death. I give you the best, my children, but you gave me back tragedy.
Your mother's heart is burning with the fire of suffering, so please, my beloved human being, do not test my love by destroying my body.
I'm sorry, sons and daughters, please do not insult your mother anymore. Don't hurt me. Your Mother is your home. Why don't you take care of your own home? I, your mother, asks you very seriously. Take care of your mom. Protect her.
As a mother, she does not want to see her children being destroyed.
Listen carefully, I say these words with tears in my eyes, please take care of the earth. Love each other because your mother always want to make her children happy.
Mother loves you so much. Be aware that it is God who has given this WORLD to us not to destroy it but to give life and to live in harmony with it.
We are called to preserve God's creations and to make it more beautiful. Love the Earth, and the world will love you back.
Guard the world. The world will protect you. If you make your mother smile, she will give you a big smile.
Your Loving MOTHER EARTH.  - Peter KyiMg