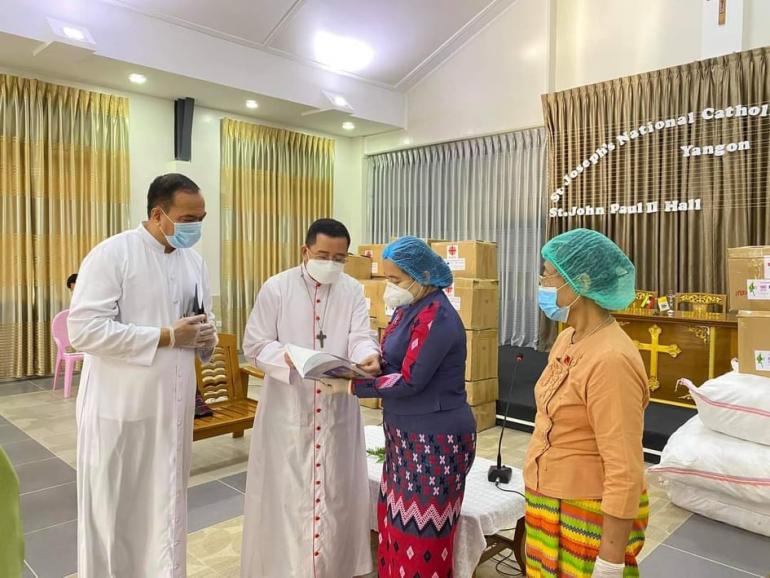 The Catholic Bishops' Conference of Myanmar has issued an appeal to all the faithful for donations to help finance the purchase of COVID-19 vaccines.
The prelates said the whole world is suffering the pandemic and every country is fighting for their ways of coping to survive.
A vaccine is the only hope, said the church leaders even as they continued to remind the people to observe health protocols to prevent the spread of the virus.
Myanmar reported 383 more COVID-19 cases on January 26, bringing the tally in the country to 137,957.
Seven more COVID-19 deaths were reported, bringing the death toll to 3,069 in total, said the Ministry of Health and Sports.
A total of 122,116 patients have been discharged from hospitals so far, said the ministry.
The daily test positivity rate was recorded at 2.1 percent on Monday and over 2.28 million samples have been tested for COVID-19 so far. - RVA News