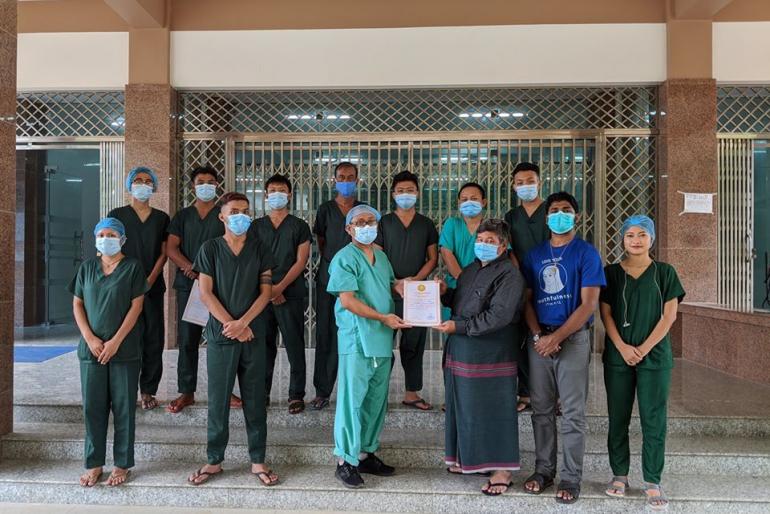 A group of Christian youth volunteers who offered their services to assist medical workers fight the coronavirus pandemic in Myanmar has completed their two-week service in Yangon's South Okklapa Hospital on June 6.
The services of the young people, some of whom temporarily left their regularly jobs to serve in the frontlines of the fight against the pandemic, started on May 24.
The group, which was composed of 12 young people - eight Catholics and four from other Christian denominations - united to offer their services under the direction of the Catholic Bishops' Conference of Myanmar and the Myanmar Council of Churches.
The hospital director lauded the "generous services and assistance" of the young people.
"May they share it again to those whom they meet so that their knowledge may be helpful to the public," the hospital director added.
The volunteers were presented certificates of appreciation at the end of their tour of duty.