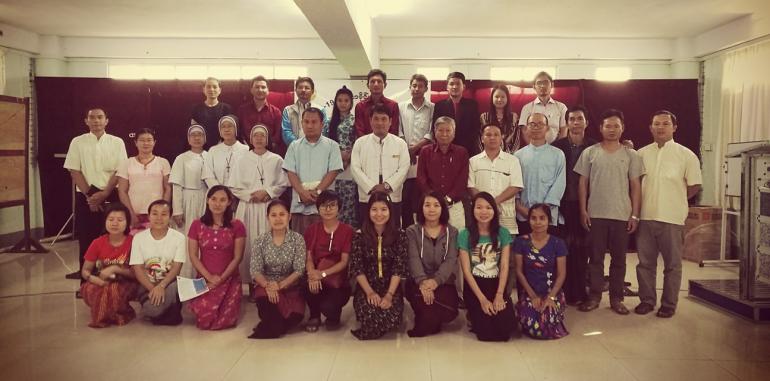 The Diocese of Pathein in Myanmar held an information drive on the new coronavirus disease of COVID-19 on March 23.
Spearheaded by the Karuna Myanmar Social Service or KMSS, the activity was held at the Karuna Social Center in Pathein.
"The program aims to inform the staff of KMSS, priests, nuns, and catechists about COVID-19," said Father Peter Myat Thu Ra, director of Karuna Social Service Pathein.
The priest said staff members, who work in various fields, have to learn the "Do's and don'ts" of how to deal with the disease.
"They can later share their knowledge with their community," added Father Peter.
Dr. Than Min Htut, superintendent of Pathein General Hospital, delivered a talk on COVID-19.
"I very much regard this program because you, priests, are mostly in touch with many people," he said.
"You are required to know the right information about COVID-19 and share it with them," added the doctor.
"If you share the wrong information or fake news with them, it will impact us, medical workers," he added.
At least 31 people who work in different commissions in the Diocese of Pathein attended the activity. - Raymond Kyaw Aung