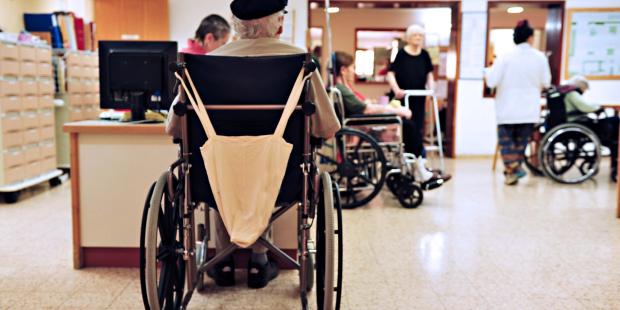 "With poetry, you can do a lot to jog the residents' memories," says Fr. Hugh Vincent Dyer.
A Catholic priest working as a chaplain in a home for the elderly has found ways to minister to a mixed population in addition to celebrating Mass, bringing Communion to the sick, and hearing confessions.
Fr. Hugh Vincent Dyer "has become more creative in connecting with his flock," reports art critic William Newton at the Federalist. 
The report said every Tuesday and Thursday, the priest broadcasts a "Cultural Miscellany" through the nursing home's closed-circuit television network, looking at a variety of topics and linking them with poetry and the arts.
The priest, a member of the Dominican Order, ministers to one of the most vulnerable populations in what has been the epicenter of the COVID-19 pandemic in the United States: New York City. 
As the pandemic began to intensify, he made the decision to move from the friary at St. Catherine of Siena Church on Manhattan's upper East side to the nearby nursing home. 
This way, he'd minimize the possibility of bringing something back to the home or, conversely, of spreading contagion to his brother friars, who also minister to vulnerable populations in nearby hospitals.
A detailed story can be found at Aleteia