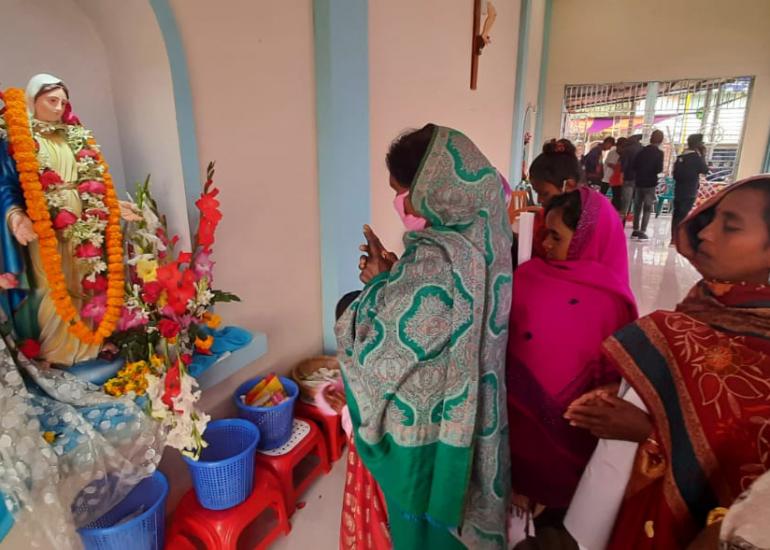 The prevailing coronavirus pandemic has limited attendance to annual popular Marian pilgrimage in Bangladesh that was held in the Diocese of Rajshahi on January 16.
Novena prayers, candle lighting, and other forms of giving honor to the Blessed Virgin Mary were held from January 7 ahead of the pilgrimage.
On January 16, eve of the celebration, people held a "Way of the Cross" and attended Mass led by Bishop Gervas Rozario of Rajshahi.
In his homily Bishop Gervas reminded the faithful of 1971 when Christians of Nobai Bottola were supposedly saved from the hands of attackers by the "miraculous protection of the Virgin Mary."
"This shrine at Nobai Bottola is a blessing for all of us because Mother Mary always helps us and protects us from all kind of dangers," said the prelate.
Bishop Gervas told the faithful that even during the pandemic "the Blessed Virgin Mary is protecting us."
"Therefore, we call on everyone to be more faithful to Mother Mary and pray the Rosary, so that we may receive God's grace and blessings through the intercession of the mother," he said.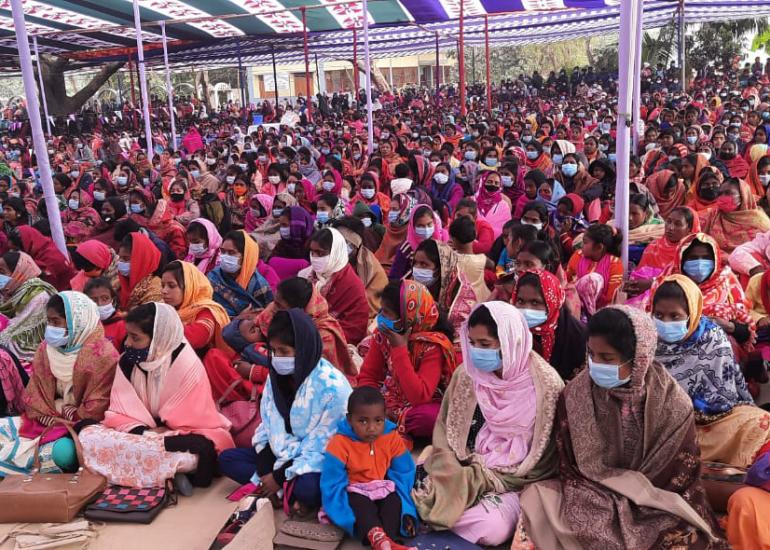 A pilgrim named Carolus Marandi expressed his "gratitude and appreciation" to the Blessed Virgin "for saving us all from aggressors in 1971."
"He is still protecting all of us in this village," he added.
Sulekha Gomes, a devotee, said she joined the pilgrimage as "a vow to the mother."
"When I came here and saw thousands of devotees, I feel that my faith increased," she said.
The Nobai Bottola Mariam pilgrimage is one of the most popular in Rajshahi diocese, attracting not only Christians but also Muslims and Hindus.
On Nov. 8, 1971, people said a miracle happened at Nobai Bottola when the Blessed Virgin Mary reportedly saved the village from aggressors. - Nikhil Gomez / RVA News