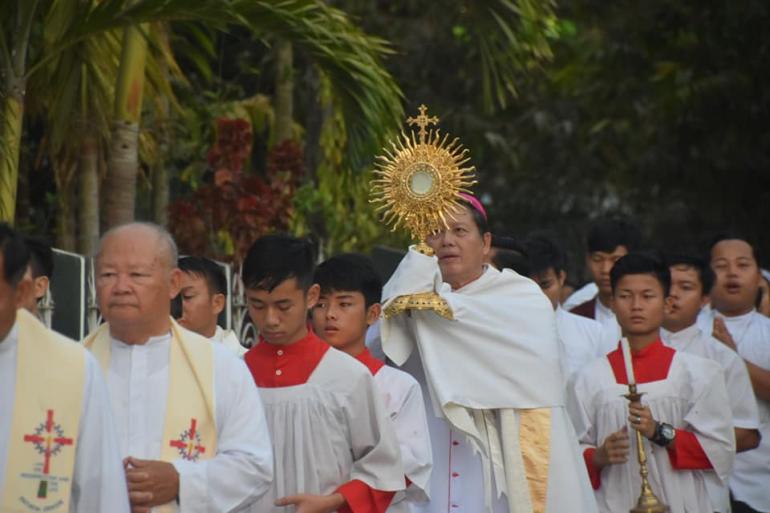 Bishop John Hsane Hgyi of the Diocese of Pathein in Myanmar led the blessing of the St. Peter's Cathedral compound with the Blessed Sacrament on March 22, Fourth Sunday of Lent.
The ritual aimed to ask for God's protection against the spread of the dreaded coronavirus disease.
Bishop John Hsane Hygi brought the Blessed Sacrament ahead of a procession of about 300 priests, religious brothers, nuns, boarding house schoolboys, schoolgirls, and lay people around the cathedral compound.
St. Peter's Cathedral is located in the town of Pathein, which situated in the Delta Area of Ayeyarwady Region of Myanmar. - Raymond Kyaw Aung