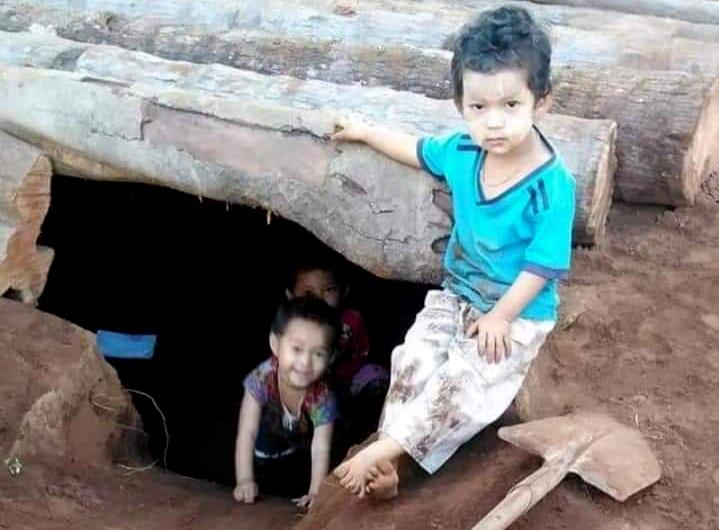 A peace group in Myanmar called for a stop to what it described as "intensifying artillery attacks" by the Myanmar Tatmadaw or Myanmar Army in Papun and Nyaunglebin districts in the northern Karen State.
The Karen Peace Support Network reported that over 3,700 villagers have already been displaced and a village chief was killed on January 12. 
The group also said the military fired heavy mortars on Mae Wai on January 15.
"These attacks, extensively targeting civilians, constitute war crimes," said the group in a statement, adding that obstacles to humanitarian aid are violations of international humanitarian law. 
The peace group demanded that the Tatmadaw immediately end the attacks and pull back troops from the areas so that villagers can return home. 
Since early December 2020, five Tatmadaw battalions have been firing shells around their bases in Papun District, resulting in the displacement of people in 12 villages.
Thousands of Nyaunglebin and Mutraw villagers have publicly protested the attacks, calling for the Tatmadaw to stop road building and remove military posts from the area. 
On Jan. 11, 2021, the Tatmadaw started shelling around the village of Ta Kaw Der, in Ler Doh township, Nyaunglebin, displacing a further 588 villagers, and causing the closure of community schools in the area. 
It was the first displacement in the area since the start of the peace process in 2012. - Saw Hubert / RVA News