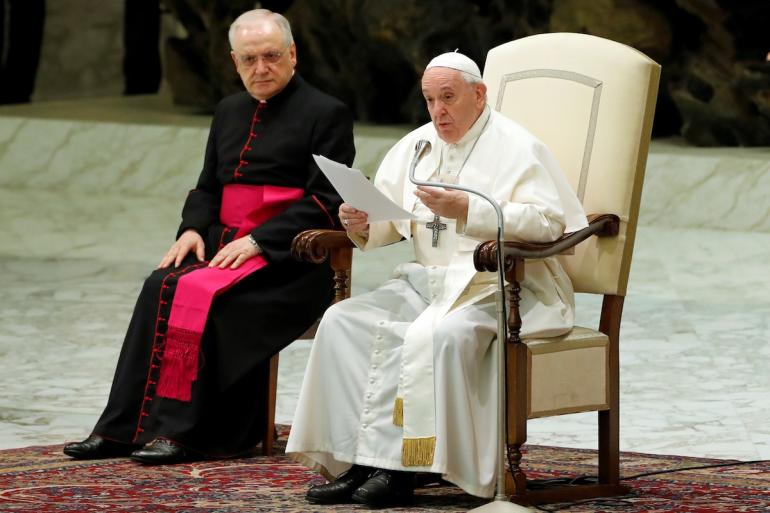 Pope Francis has dismissed a proposal to allow some married men to be ordained in remote areas, reaffirming the Catholic Church's centuries-old commitment to celibacy among priests.
The Feb. 12 decision, one of the most significant of his papacy, appeared a victory for conservative senior clergy, who had feared a slippery slope towards a married priesthood throughout the Church if the recommendation was approved.
It was put forward by Latin American bishops as a means of easing an acute shortage of priests in the Amazon region, and passed by 128 votes to 41 at a contentious Vatican assembly, or synod, of bishops.
Three months after that vote, Pope Francis delivered his response, ignoring the proposal altogether in an Apostolic Exhortation, a mechanism used to instruct and encourage the Catholic faithful but not to define church doctrine.
Cardinal Gerhard Mueller, the Vatican's former chief doctrinal official and a leading conservative critic of the pope, called it "a document of reconciliation".
Read full story at LiCAS.news