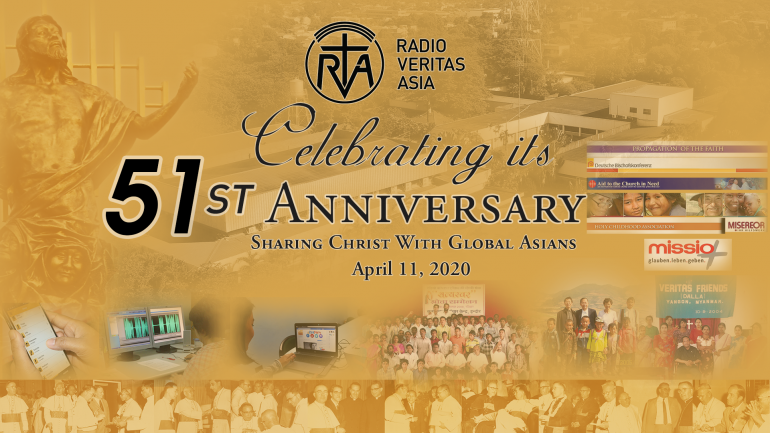 The radio is more than just a channel of news and information. To most people, it is life. To a large extent, it had significantly become part of the people's culture. It continues to connect peoples from various places and at different times. It has bridged communities to the mainstream of everyday life.  
Because of the nature of the role of radio and broadcasting, Radio Veritas Asia was born and flourished to cater to a larger number of listeners across Asia. From the simple dream of reaching out to people, especially countries under communism by way of communication via shortwave, today it is on full digital communication reaching out to more communities and in full clarity.
This milestone continues to journey on to serve as "a digital voice of the Church engaging Glo-cal Asians in dialogue about Christ with religion, culture, and the poor."
The celebration of RVA's 50th anniversary last year marked the convergence of all benefactors and sponsors, Asian Bishops, Diocesan communication ministry directors, coordinators, and producers who unconditionally commit to the vision and mission of RVA.
With all the challenges and possibilities of RVA, we take pride again in recognizing, with appreciation and gratitude, the clergy, the collaborators, donors and benefactors, as well as the men and women whose immeasurable passion and dedication in its mission to wholeheartedly commit to: relevance of content; integral evangelization and human development; promotion of the culture of life and peace;  partnership and collaboration; and, empowerment of partners 
May we always remain in God's grace and guidance as we journey on to another milestone for RVA amidst the challenges and opportunities in communication and technology.
FR. VICTOR F. SADAYA, CMF
General Manager