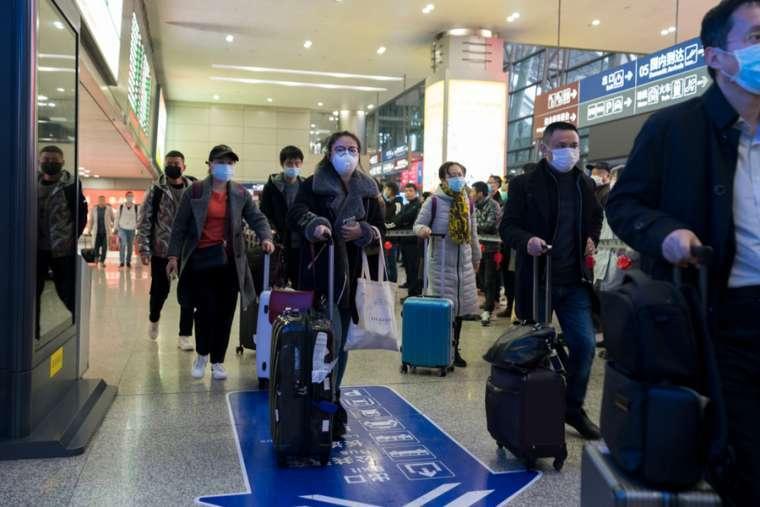 A human rights organization warned this week World Health Organization investigators probing the origins of the coronavirus in China might not be able to get access to government critics.
"Even if they try, the WHO experts would have difficulties finding anybody to talk to, from … any critics of the Chinese government's handling of the coronavirus outbreak," read a report from the Chinese Human Rights Defenders group.
The group said Chinese authorities have been suppressing information and penalizing dissent.
"Citizen journalists who went to Wuhan in the early days of the coronavirus outbreak to report from the frontlines have either gone missing or went to jail," said the group.
On Feb. 1, WHO investigators visited two disease control centers that had an early hand in managing the outbreak in the central Chinese city of Wuhan.
Since emerging from a 14-day quarantine period, the team have also visited hospitals and a seafood market linked to an early cluster of COVID-19 cases.
The WHO team is looking for large quantities of evidence including animal samples, genetic analysis, and epidemiological studies that will help it pin down the origins of the coronavirus that causes COVID-19.
A Reuters report said no full itinerary for the group's field work has been announced, and journalists covering the tightly controlled visit have been kept at a distance from team members.
A post on the WHO's Twitter account, however, said the team would include a visit to the Wuhan Institute of Virology, which carries out research into bat coronaviruses, sparking speculation that there is a link with its activities and the emergence of COVID-19 in the same city. - LiCAS.news