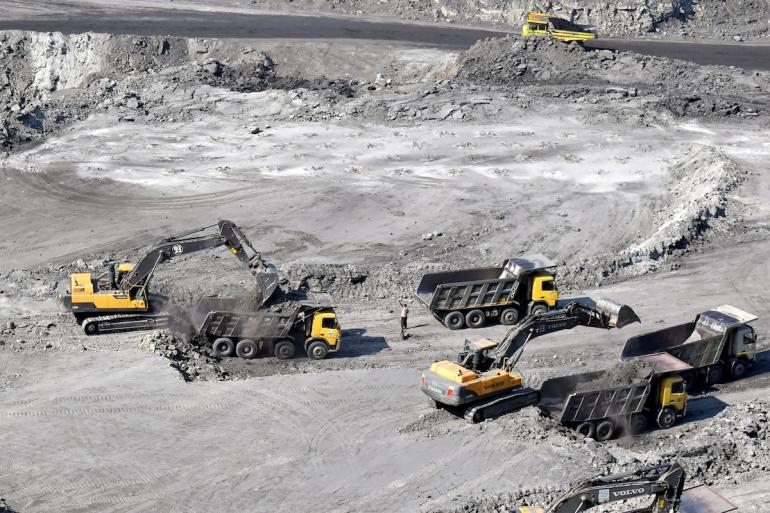 Tribal groups in India are up in arms over a federal government decision to auction 41 coal blocks for commercial mining located in biodiversity-rich forest areas in central and eastern parts of the country.
On June 18, Prime Minister Narendra Modi threw open the auction to invite bids from the private sector including foreign firms. The government said funds from the sales will help the country recover from the COVID-19 crisis.
Modi said that more than 280,000 jobs would be created from the potential mines and some $4.3 billion in capital investment would be generated over a period of five to seven years.
Tribal people, who inhabit forest areas, say they will be displaced by the mines which also pose a threat to eco-sensitive areas of eastern states of Jharkhand and Odisha and central states of Chhattisgarh, Madhya Pradesh and Maharashtra.
Nearly 20,000 families stand to be displaced in Odisha, Jharkhand and Chhattisgarh, according to official estimates from these states.
"'Jal, jangal, zameen' [water, forests and land] are our tribal identity, our culture. The government cannot take it away," said tribal activist Dayamani Barla from Jharkhand.
Father Nicholas Barla, secretary for the Catholic Bishops' Conference of India office for tribal affairs said that rehabilitation plans for earlier displacements caused by development projects are yet to become reality.
"So what about the thousands who would now get displaced after the auctions?" asked the priest.
Father Barla, a tribal, added that  such an increase in mining will "endanger" food security for millions and tantamounts to a human rights violation.
Challenging the federal government's decision, the Jharkhand state government are taking their concerns to the Supreme Court stating that commercialising of mines will have adverse environmental impact on the tribal areas.
"Coal and iron ore are the two most significant minerals that are found in districts that have significant forest cover and host a large population of scheduled tribe and backward community," Jharkhand chief minister Hemant Soren wrote to the prime minister while requesting Modi to place a moratorium on mineral auction processes.
Environmentalist Prafulla Samantare said that 50,000 people will be indirectly affected in Odisha as their livelihood will be lost with agriculture and forestry affected.
"No social impact assessment on commercial mining has been made in Odisha," claimed Samantare winner of the Goldman Environmental Prize or 'Green Nobel.'Currently, coal-fired plants generate about 70 per cent of India's electricity. Despite having the world's fourth-highest coal reserves, India is the world's second-largest importer of coal.
A total geological coal reserve of 17 billion tonnes are on offer under the first phase of commercial coal mine auctions.
A week after the launch of the auction process, U.N. Secretary General Antonio Guterres said there is no reason for any country to include coal in their COVID-19 recovery plans and investments should instead be made in non-polluting energy sources. - LiCAS.news