Pope Francis cites 'gift of faith' on quincentennial of arrival of Christianity in Philippines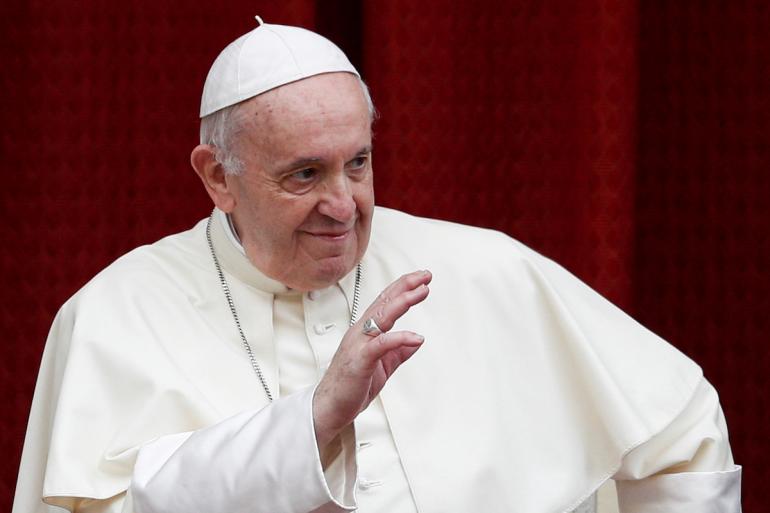 Pope Francis cited the "gift of faith" that Filipinos continue to nurture to this day 500 years after Christianity arrived in the country from Spain.
The pontiff marked the quincentennial celebration with a Holy Mass at the St. Peter's Basilica on Sunday, March 14.
Due to the coronavirus pandemic, only a limited number of faithful, mostly Filipinos, were allowed inside the church.
Citing the challenges faced by the Philippines in recent years, including the series of typhoons, earthquakes, volcanic eruptions, and the pandemic, Archbishop Romulo Valles, president of the Catholic Bishops' Conference of the Philippines, said "the Church in the Philippines, in a very silent way, became a witness to evangelical charity."
He said the Christian faith that arrived in the Philippines 500 years ago, "is very much alive today in the joyful witness to evangelical charity by Catholics even in hard times."
"Faith is a gift from God. And so, we are joyful in this special jubilee year," said Archbishop Valles, adding that faith helped Filipinos "to navigate through the journey of life."
The prelate said life in the Philippines is difficult, but faith helped Filipinos to be strong assured that the Lord is with them. He said it is the reason behind the joy of the 500 years of Christian faith in the country.
"That is why our theme for the celebration is 'Gifted to Give,'" he said, adding that with the awareness that one is gifted "comes the desire to share this faith."
"I'm just amazed at our people and our churches," said the president of the bishops' conference.
Portuguese explorer Ferdinand Magellan, who led a Spanish expedition, reached what is today known as the Philippines on March 16, 1521.
Philippine Catholic Church leaders chose Easter Sunday, April 4, to be the formal inauguration of the the year-long celebration of the fifth centenary with the opening of the "Holy Doors" of pilgrim churches across the country. - LiCAS.news