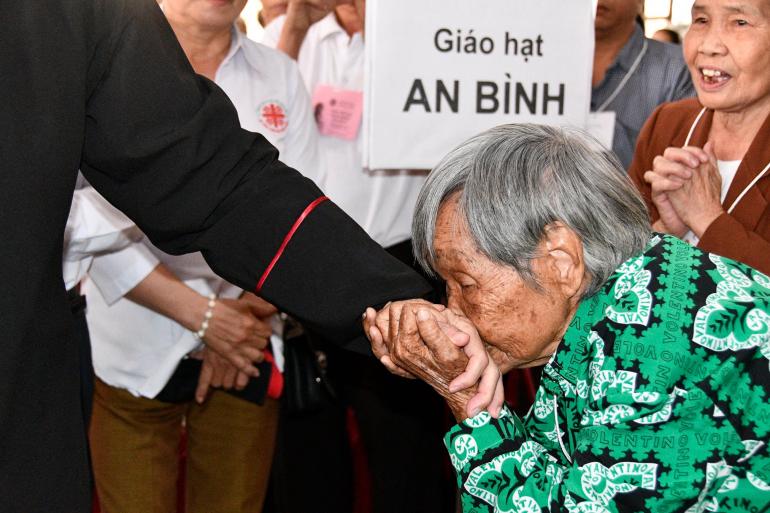 The Diocese of Xuan Loc in Vietnam marked "World Day of the Poor" at The Peace College Xuan Loc with Bishop Joseph Dinh Duc Dao.
The prelate offered gifts and celebrated Mass with about 1,200 poor people — Catholics and non-Catholics — to also remember Vietnamese martyrs.
"Please do believe that God always loves the poor, like you," said Bishop Joseph in his homily. "This love is manifested through the care of priests, religious, and the members of the Caritas," he said.
The activity was organized through the efforts of Caritas in Vietnam.
Bishop Joseph also urged the people "to offer to others the gift of love … by sharing love and even with the humble gestures of caring."