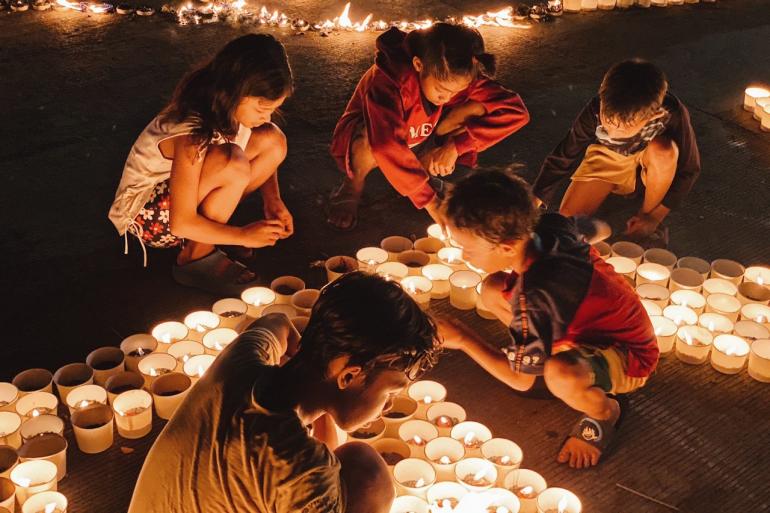 Catholics in the central Philippine province of Iloilo lit 6,000 candles to form an image of the "Santo Nino" on Jan. 18 as part of a festival dubbed "Dinagyang" to honor the Child Jesus.
Dinagyang, which means revelry in the native language, is one of the major religious festivals in the country to honor the baby Jesus.
It marks the arrival of the replica of the image of the Child Jesus in 1968 from the neighboring province of Cebu to Iloilo and how it was welcomed by the people.
To this day, the Catholic Church is still on a mission to "emphasize" the religious significance of the festival, which started out as a merrymaking.
People used to dance in the streets to the beat of the drums while carrying their own image of the Child Jesus during its annual feast every third Sunday of January.
"Everywhere you go in the Philippines, there are devotees who need guidance in terms of deepening their devotion," said Augustinian priest Raymundo Alcayaga of the San Jose parish church.