Catholic churches in Philippine capital placed under lockdown due to rising COVID-19 cases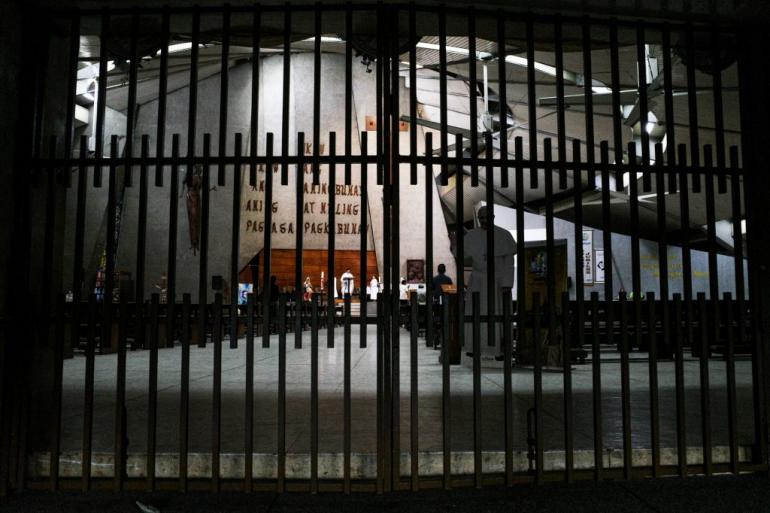 Several Catholic dioceses in the Philippine capital have declared a lockdown of all churches following the rise in the number of COVID-19 cases in the country.
The centuries-old San Agustin Church in the old walled city has been closed on Sunday, March 21, following the death of its parish priest due to the coronavirus disease.
Augustinian priest Arnold Sta. Maria Cañoza succumbed to the disease at the age of 45.
On Saturday, the Philippines recorded 7,999 new coronavirus infections, the second straight day that the country posted a record high in daily cases.
The Department of Health said total confirmed cases have risen to 656,056 while confirmed deaths have reached 12,930, after 30 more were recorded on Saturday.
Several dioceses in the Philippine capital have declared a lockdown of churches for two weeks starting on March 22 until April 4.
"This is to encourage the faithful to stay home and keep them safe," said Bishop Honesto Ongtioco of Cubao in a statement released on Sunday.
The prelate said that although closing places of worship at the highest point of the liturgical year is "heartbreaking … we also open our eyes to a situation that puts many of our faithful at risk."
The Catholic Church will be observing the Holy Week starting March 28, Palm Sunday, until Easter Sunday on April 4.
"Numbers (of COVID-19 cases) are surging and scientific data show that unless drastic interventions are done, these numbers will not decline anytime soon," said Bishop Ongtioco.
"Together, we must embrace an act of self-denial for the sake of many of our brothers and sisters," he said.
He assured the faithful that Church leaders and ministries will exert all possible efforts to find the best and most fruitful ways to celebrate Holy Week "on safe, online platforms." - LiCAS.news