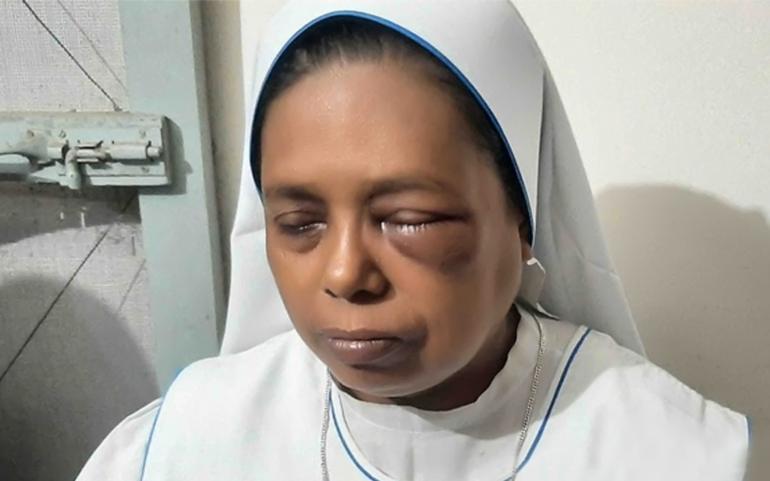 A Catholic nun was reported hurt in an attack in the municipality of Bonpara in the district of Natore in Bangladesh's northern Rajshahi division.
Sister Scholastica Gomez of the Catechist Sisters of the Immaculate Heart of Mary, popularly known as the "Shanti Rani Sisters," was hurt in what was believed to be a robbery attack on August 22.
The 50-year-old nun works as an assistant teacher at Bonpara St. Joseph's School and College and lives with the local community of nuns.
"We are really shocked by this unfortunate incident. I want a proper investigation from the police," said Father Shankar Dominic Gomez, principal of the school.
A police report said the nun was walking on the street to a convent when the robber snatched her bag containing money and a mobile phone. The robber also took the nun's watch.
When the nun resisted, the snatcher bit her and punched her to the face before fleeing.
Abdul Barek, police sub-inspector in Bonpara, said efforts were being made to identify the culprit. - Nikhil Gomez / RVA News