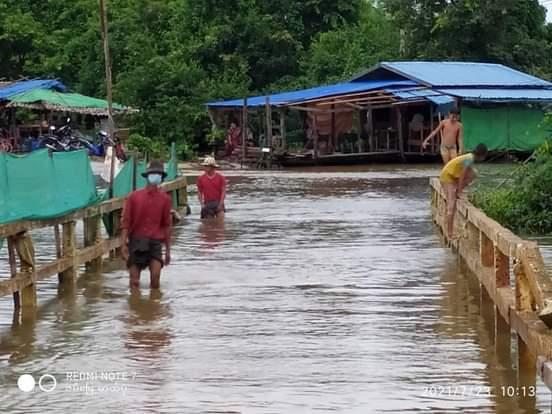 The social action arm of the Diocese of Hpa-An in Myanmar's Karen state has offered support for victims of floods in the area.
Father Edward Aye Min Tun, director of Caritas in the diocese, said the local church was able to help about 90 families.
"They are in need of rice and salt," said the priest, adding that the lockdown and travel ban due to the pandemic and the current political crisis in the country have made it more difficult for the disaster victims.
Father Aye Min Tun said the monsoon rains and the floods this year are "more severe" compared to the past. 
The political crisis, the growing number of COVID-19 cases, and the floods due to heavy rains have cause people "to struggle for their survival," said the priest.
The priest expressed gratitude to the neighboring Paya Thonezu parish for sending rice and other aid to the affected families.
Tut Pi, a parish youth volunteer, expressed dismay that authorities seem to neglect the needs of flood victims. 
"Rivers are overflowing due to heavy rain and it is a great worry for the people," said another volunteers. - Saw Hubert / RVA News