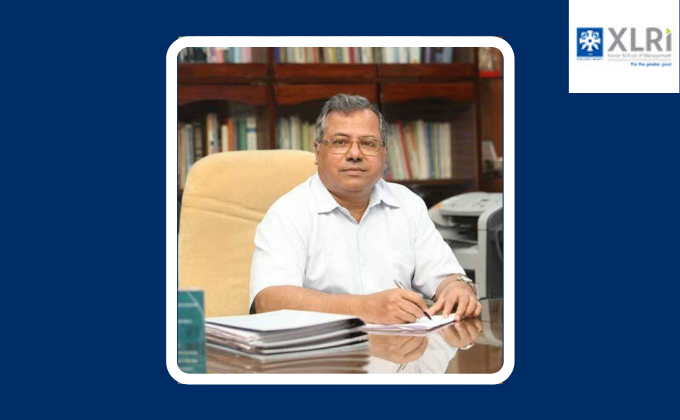 A Jesuit priest who was known as a management expert and educator died in India's Jamshedpur in Jharkhand State early this week. He was 70.
Father Abraham Enthemkuzy, SJ, was the longest-serving director of Xavier Labour Relations Institute (XLRI) in Jamshedpur, one of the best management schools in the country.
Father Abe, as he was known among confreres, was on born Nov 5, 1950. He was 52 years in the Society of Jesus and 39 years a priest when he died.
He served as director of Xavier Labour Relations Institute for 16 years and was the founding Dean of the Xavier Institute of Management.
"Indian management education has suffered a big jolt," read a tribute for the priest on MBA Universe.
"In a career spanning over five decades, Father Abraham made immense contributions to Indian management education," it added.
The priest graduated from XLRI and obtained his Ph.D. in Psychology from Gujarat University. He joined the Jesuit Society in 1968 and took his final vows in July 1990.
He was a "leading Jesuit management person, a good companion and a visionary," said Jesuit Father George Pattery, former head of the Jesuit Conference of South Asia.
The late priest was highly regarded as a champion of India's management academia and an eminent thought leader in academic governance.
He received numerous awards for his contribution to management education in India, including the "AIMA Kewal Nohria Award for Academic Leadership in Management Education" in 2019.
He was the founder-secretary of the National HRD Network and the founder-president of Indian Association of Autonomous Business Schools.
He was also on the boards of International Association of Jesuit Business Schools and Association of Asia Pacific Business Schools.
He was the president of the Association of Indian Management Schools and a member of the board at IRMA.
He was also member of National Board of Accreditation and member of All India Board of Management Studies. - Frank Krishner / RVA news