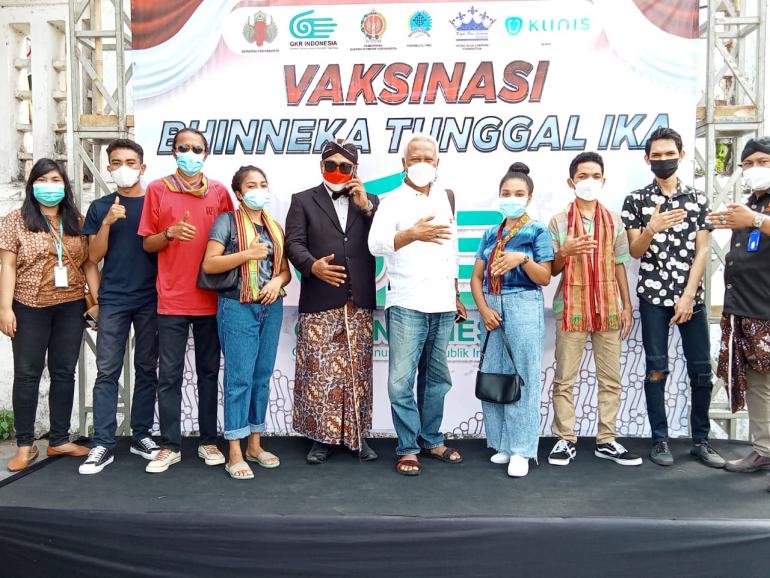 Catholic activists in Yogyakarta in Central Java held a vaccination campaign for university students who come from outside Yogyakarta.
Widihasto Wasana Putra, chairman of the People Humanitarian Movement, said they launched the initiative because students from outside Yogyakarta have difficulty accessing vaccines.
The activity, which took place on August 30-31 at the Yogyakarta Palace Square, was dubbed "unity in diversity" because the students who received the vaccine came from different cities.
"Most of them came to the program wearing their traditional costume," noted Putra.
Yogyakarta is a university city where students from all over the country go for their studies.
Up to 2,000 students received the vaccine, said organizers of the event.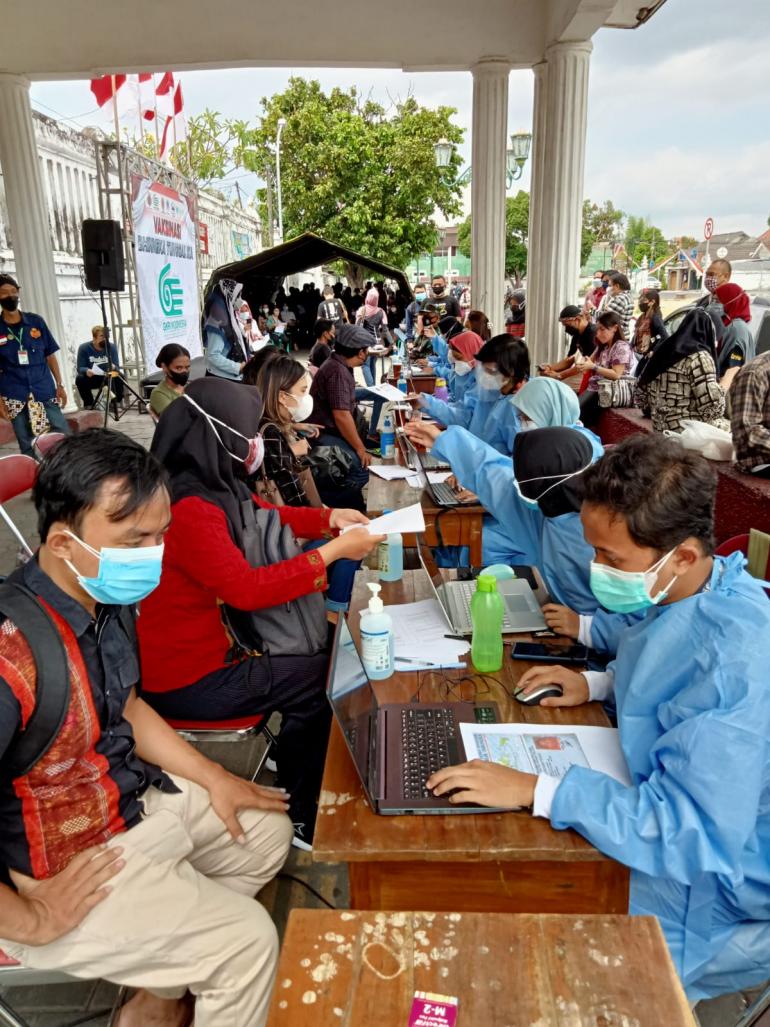 Catholic activist Yulius Felicianus said he hopes that the vaccine will protect the students so that face-to-face learning activities can resume.
Aside from the mass vaccination activity, the People Humanitarian Movement also hold online interfaith prayers to promote inter-religious dialogue.
"We have also distributed more than 10,000 basic food items to people who have been severely affected by the pandemic," said Putra.
The vaccination drive was conducted in collaboration with the Yogyakarta Palace of Special Region, the seat of the reigning Sultan, the Indonesian Army, the local government, the National Student Alliance, the health department, and other agencies. - Emiliana Saptaningsih / RVA News