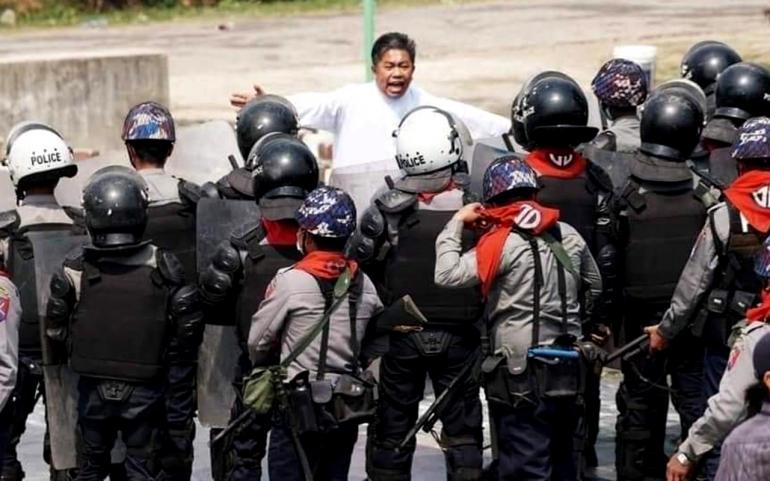 A Catholic priest in the Diocese of Loikaw stood his ground on Tuesday, March 9, and barred soldiers and policemen from going after protester in the city of Loikaw in Kaya State. 
Demonstrators gathered outside the Christ the King Cathedral in Loikaw when soldiers and policemen went after them.
Father Celso Ba Shwe, apostolic administrator of the diocese, tried to stop the security personnel but he was pushed away.
Several protesters were later beaten and arrested.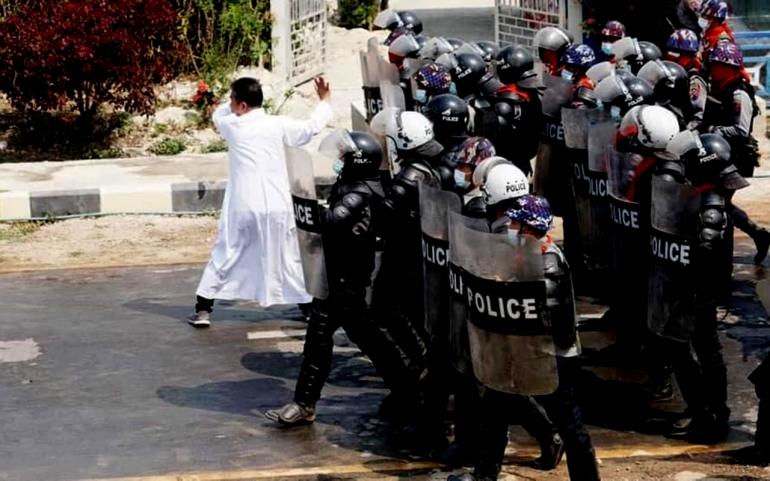 Myanmar security forces on Wednesday surrounded the staff compound of striking railway workers opposed to the military junta.
In New York, the UN Security Council failed to agree on a statement that would have condemned the coup in Myanmar, called for restraint by the military and threatened to consider "further measures."
Myanmar's security forces have cracked down with increasing force on daily, nationwide protests, leaving the Southeast Asian nation in turmoil.
More than 60 protesters have been killed and 1,900 people have been arrested since the coup, the Assistance Association for Political Prisoners, an advocacy group, has said. - Peter KyiMg / RVA News