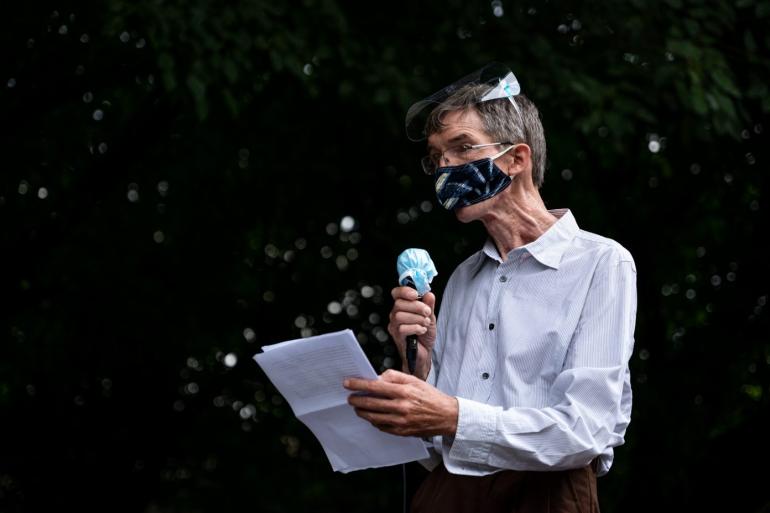 The Philippine government has canceled the "permanent resident" visa of a Dutch Catholic missionary and ordered him to leave the country over his alleged involvement in "illegal political activities."
Otto Rudolf De Vries, a 62-year-old Church worker from the Diocese of Rotterdam in The Netherlands, received the order on February 3 when he was about to renew his visa at the Bureau of Immigration in Manila.
The order stemmed from a letter dated Dec. 10, 2019, from the National Intelligence Coordinating Agency to the Immigration bureau, alleging that De Vries had "engaged and was actively participating in protest rallies of Communist-Terrorist Groups front organizations."
The letter indicated that De Vries was seen in several political gatherings led by the Ecumenical Institute for Labor Education and Research (EILER) and the labor center Kilusang Mayo Uno.
The intelligence agency has tagged the two organizations as having links with the communist underground movement.
The Immigration bureau's legal division has directed De Vries to submit his counter-affidavit on Jan. 23, 2020, but the missionary "opted not to do so."
In an interview with LiCAS.news, De Vries said he did not receive any communication or notice from the intelligence agency and the Immigration bureau until he visited the immigration office.
"I was not notified of any proceedings and was not able to refute the malicious allegations of [the intelligence agency]," he said.
De Vries was given 30 days upon the receipt of the order to leave the country.
The order was signed and approved by the bureau's Board of Commissioners on Nov. 27, 2020, a few weeks after the Anti-Terrorism Law took effect. - LiCAS.news