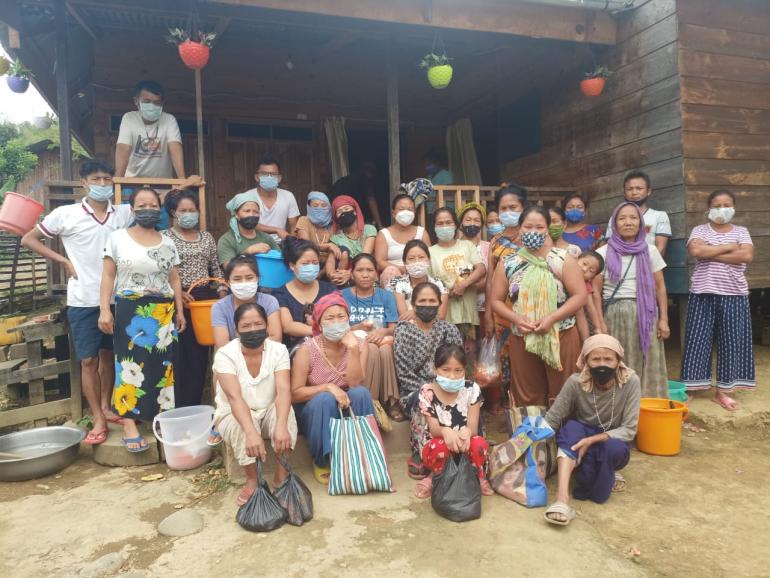 Radio Veritas Asia's Zo Service has extended a helping hand to people in the small village of Singtom in Manipur's Chadel district in India.
Led by Father Mark Thang Khan Ai , RVA Zo's staff held a "mini food relief" program by distributing relief materials to the community.
Michael Tungthang, with the help of the village chief, bought and distributed dal, potato, cooking oil, and fermented fish. 
At least 30 poor families benefited from the project, the second to be done by RVA Zo Service in the village during the pandemic.
The families expressed their deep gratitude to Radio Veritas Asia through Tungthang who oversaw the distribution of the food. 
Strict health protocols confined most families in the village inside their homes in the past weeks. - RVA News