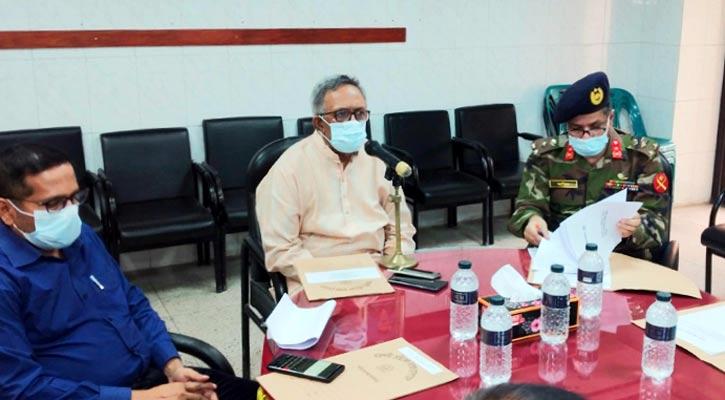 Several health facilities in Bangladesh, especially in Rajshahi, are gearing up for the growing number of new coronavirus disease cases.
Officials of the Rajshahi Medical College (RMC) Hospital announced during a meeting on April 21 that they are preparing for the treatment of several patients.
On the same day, at least eight patients had been found positive of the disease in the city.
The intensive care unit of RMC Hospital, with a team of 15 specialist doctors, will now be used for the treatment of COVID-19 patients.
Suspected COVID-19 patients are being treated at Rajshahi Infectious Diseases Hospital and their swab samples tested in RMC's laboratory.
It was also announced during the meeting that the Christian Mission Hospital in Rajshahi has also been preparing to take care of coronavirus patients.
The April 21 meeting of the board of directors of the hospital was presided over by Fazle Hossain Badshah, member of parliament for Rajshahi-2 (Sadar) constituency and president of the board. - Father Nikhil Gomes