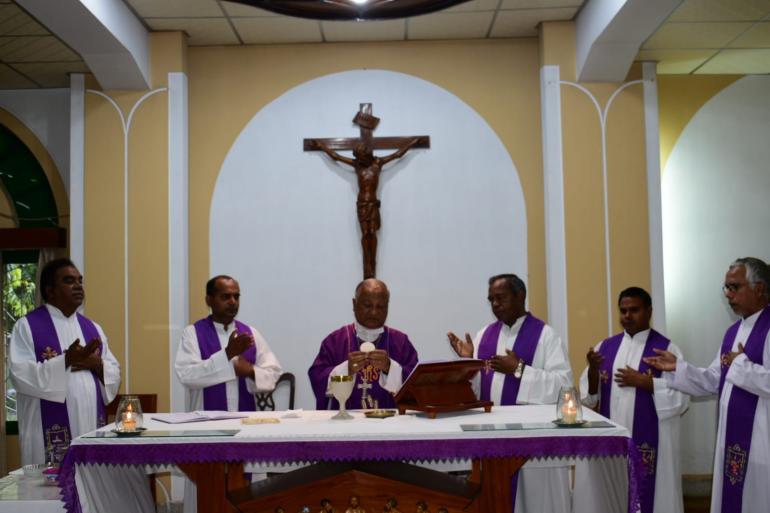 The Diocese of Rajshahi in Bangladesh has offered 24 Masses round the clock starting March 28 to pray for an end to the spread of the new coronavirus disease.
Bishop Gervas Rozario of Rajshahi said the diocese's priests have decided to dedicate 24 Holy Masses in 24 hours for the intention of people against the deadly disease.
The bishop said that from morning of March 28 until March 29, churches, religious congregations, and institutions celebrateed the Holy Mass.
"Because of the coronavirus devotees cannot go to church, that is why every church or organization used LIVE Mass on Facebook," said Bishop Rozario.
He also announced that the diocese came up with an agreement with the government to help increase public awareness about the disease.
Meanwhile, Mr. Sukleash George Costa, director of Caritas Rajshahi, announced that the organization has implemented various activities to counter the spread of the new coronavirus.
He said 15 Upazilas of the region and 26 religious and sub-religious areas of Rajshahi diocese have launched an information drive about the disease.
Caritas Rajshahi also distributed face masks, soaps, hand sanitizers and even financial assistance to affected communities. - Father Bablu Corraya and Father Nikhil Gomes