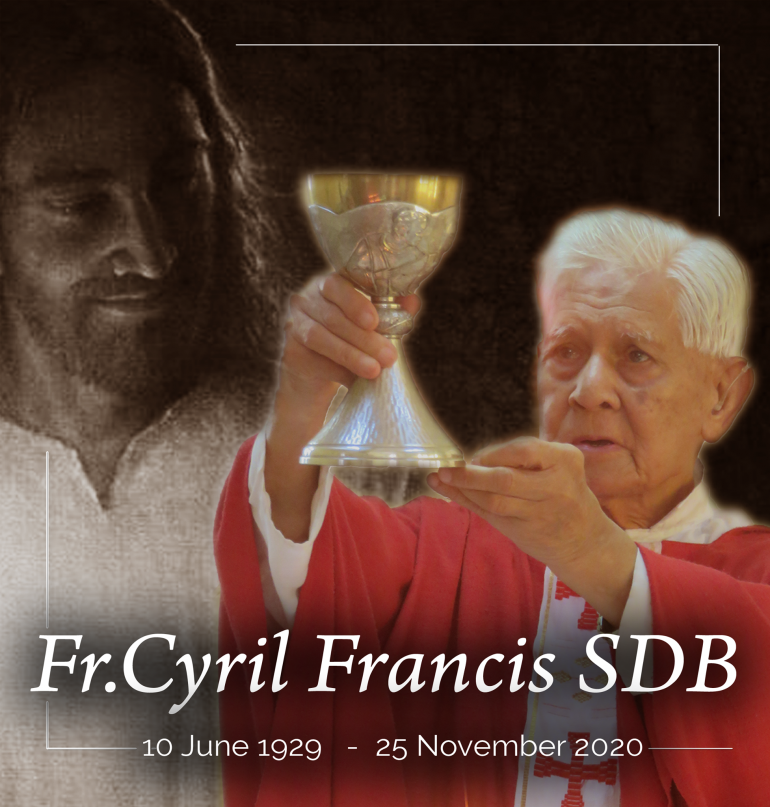 The Salesian community in Myanmar has announced the demised of Father Cyril Francis SDB, dubbed as "the joy of children, hope of the poor and needy" in his mission areas.
"It is with a heavy heart and great sadness that the Salesian community of Myanmar announced the death of their beloved Father Cyril," read a statement from the community.
Father Francis was the most senior Salesian priest and missionary in the country who was known for his struggle during the years of socialism.
He was born in Mawlamyine (Tinasserim) in Yangon diocese in 1929 and in 1951 had his first profession as a Salesian in Kotagiri, India.
He had his perpetual profession in Anisakan in 1956 and his priestly ordination in Shillong, India, in 1961.
From 1962 to 1968 he was assigned in Anisakan, Nazareth House, then in 1969 in Thingangyung Parish of St Joseph in Yangon.
He also served from 1975 to 1990 in Kyaukme parish in the Lashio Apostolic Prefecture and from 1991 to 1999 at Lashio diocese as vicar general.
Father Francis struggled with socialism in the country after the government implemented a "nationalization" program that included schools ran by the Catholic Church. - RVA News