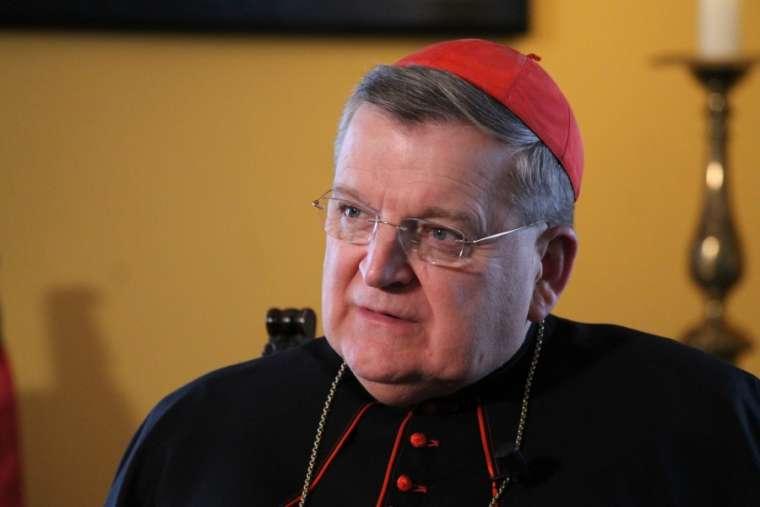 (CNA) Cardinal Raymond Burke has written a letter encouraging priests and bishops to work constructively with civil authorities to meet the spiritual needs of Catholics during the coronavirus pandemic.
Acknowledging the "sadness" and "fear" which the pandemic has brought with it, the cardinal reflected Saturday that "Oftentimes, when we find ourselves in great suffering and even facing death, we ask: "Where is God?" But the real question is: "Where are we?"
"To fight the spread of the virus, we are all on a kind of forced spiritual retreat," Burke said, "confined to quarters and unable to show usual signs of affection to family and to friends. For those in quarantine, the isolation is clearly even more severe, not being able to have contact with anyone, not even at a distance."
The American cardinal, who is a member of the Supreme Tribunal of the Apostolic Signatura, the Church's supreme court, released the letter on March 21. The letter expressed solidarity with struggling Catholics, and cautioned against forgetting the importance of spiritual support during the pandemic.
Read full story at Catholic News Agency