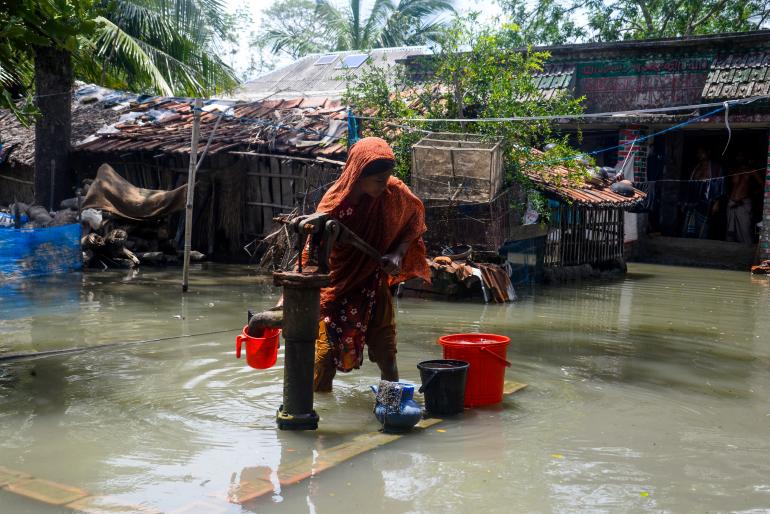 The Catholic Church's social action arm Caritas appealed for more aid for people affected by super cyclone Amphan in several coastal areas of Bangladesh.
Daud Jibon Das, regional director of Caritas in Khulna, said the super cyclone destroyed thousands of houses and affected agriculture, fisheries, and livestock in the area.
"The weather was bad for a week, there was no electricity and no road communication, bringing suffering to the poor," he said.
Caritas Khulna was able to provide emergency support -- food, shelter, water, and health -- to more than 22,188 households. 
Das said the church organization will continue to help the communities during the rehabilitation process.
The head of Caritas in Khulna said affected people need support for the repair of their homes and to again work on the farms and start a livelihood.
Super cyclone Amphan badly hit the coastal districts of Satkhira, Khulna, Jashore, Bagerhat, Patuakhali, Barguna, and Bhola.