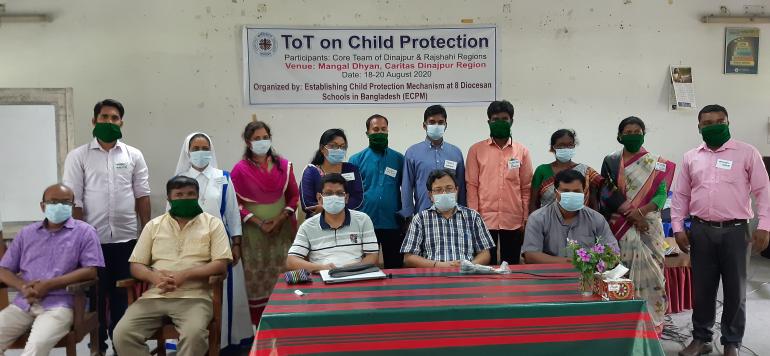 Caritas Bangladesh held a training workshop last month to help its staff and teachers of diocesan schools learn how to make children "feel safe and attend school cheerfully."
The activity, which was held from August 18-20, aimed at helping teachers and educators implement child protection activities in schools.
Jogen Julian Besra, regional director of Caritas in Dinajpur Region, cited the role of educational institution as the children's second home.
"Everyone has to work consciously because children are the next generation," said Besra.
Father Francis Murmu, of the Dinajpur Diocesan Education Commission, said the family and the school "play a key role in the well-being of the children." 
The priest cited the call of Pope Francis to do everything to care for children. 
"We are happy to learn about the overall aspects of child protection, and we have learned about child protection," said Shilpi Cruze, assistant headmaster at St. Joseph's School and College. 
Teacher Anjulina Kujur, a teacher at St. Francis High School, said they "learned a lot about child protection in this training."
Shishir Anjelo Rozario, manager for education, and Robert Rocky Corraya, program officer for education for Caritas Bangladesh, facilitated the training workshop. - Nikhil Gomes/RVA News