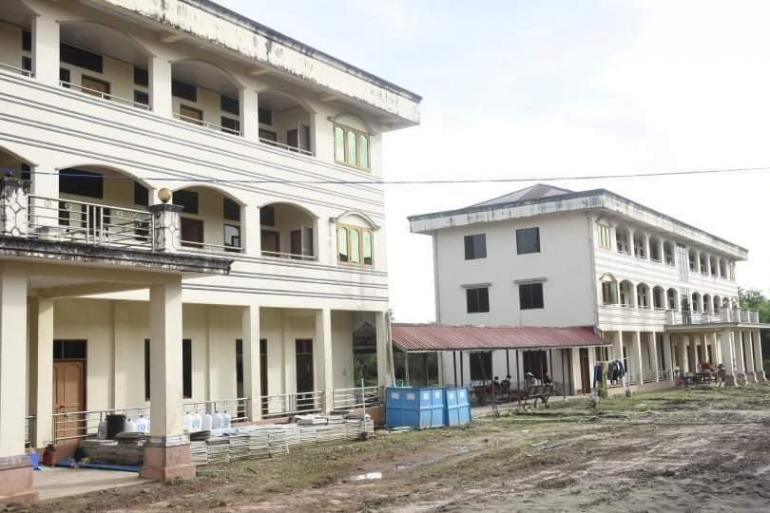 Authorities in Myanmar inspected on October 3 the facilities offered by the Catholic Church for use as quarantine and treatment centers in the country.
The facilities, which sit on a 25-acre piece of land, are located in Let Yet San village in Than Lyin township, about an hour drive from Yangon. 
The buildings were built sometime in the middle of 2000 but were not put into use due to legal issues.
With the pandemic, the government allowed the use of the land and the buildings after some renovations were done by the Catholic Church.
Earlier, the country's Catholic bishops offered the Catholic Major Seminary in Yangon as a quarantine center due to the increasing number of positive new coronavirus cases in recent weeks.
The Catholic Major Seminary in Thanlyin can accommodate up to 300 people and will be manned by 34 Catholic nuns, a religious brother, and 15 young people from the Archdiocese of Yangon who have volunteered to work in the center. - RVA News