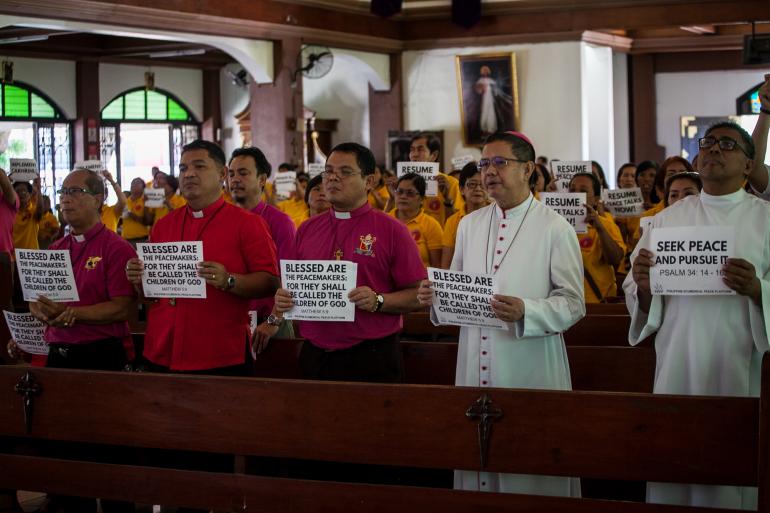 By Father Peter KyiMg
The theme for this year's observance of the Week of Prayer for Christian Unity is "Abide in my love and you shall bear much fruit."
It is inspired by John 15: 5-9. It was chosen to express the Christian community's vocation to pray and work for reconciliation and unity within the Church, our human family, and all of creation.
"Abide in my love and you shall bear much fruit." 
From January 18 to 25, we are invited to pray and celebrate the Week of Prayer for Christian Unity. 
There is nothing better than to be grounded in the words of Jesus himself, "Abide in my love... and you will bear fruit in abundance" (John 15:5). 
Being united with him, with his love, we overcome the tensions and divisions among those who bear the name of Christ.
The Holy Spirit is the great giver of unity. "In one Spirit we were all baptized into one body — Jews or Greeks, slaves or free — and all were made to drink of one Spirit" (1 Corinthians 12:13).
God created us to love, be at peace, be in harmony with creatures and to be united. The word unity is easy to say but very hard to implement among those who have bitter experience of society.    
How can we as a Church be unified? How is unity possible if we are so different — backgrounds, cultures, gifts, etc.?
Here I found some tips from the Internet on how Christians can maintain unity:
To Be Unified, Christians Must Focus on the Right Resources. We have Christ who comes alongside us to help, comfort from Christ's love, fellowship with the Spirit, and Christ's tenderness and compassion.
To Be Unified, Christians Must Develop the Right Attitudes. We must have the same mind — the mind of a servant. We must have the same love — agape. We must be unified in soul and unified behind the purpose of the gospel.
To Be Unified, Christians Must Develop the Right Practices. We must forsake selfish ambition and vain conceit. We must in humility esteem others better than ourselves. We must take care of ourselves. Finally, we must look out for the interests of others.
Below is a Prayer for Christian Unity that I wrote for this week's observance
Lord Jesus 
as you are in communion 
with the Father and the Holy Spirit 
make us to be united as one in you. 
Lord, You have created us to love, 
be at peace, be in harmony with creatures 
and to be united with others.
Lord, remove the mentality of 
indifference, ignorance, separation,
which are all against Your will. 
As you prayed that all may be one 
may we faithfully fulfill your will till 
we all be ONE in You. 
Amen.