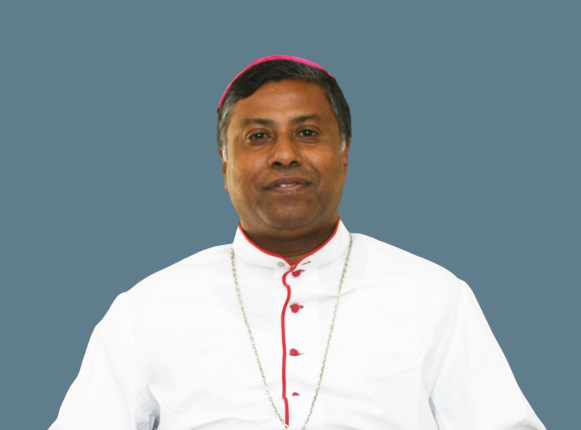 The year 2020 was a very different time for all of us. From the very beginning, the whole world has been experiencing the fatal effect of COVID-19.  
It spread out everywhere in no time. More than 1,500,000 people died from it and more than 60,000,000 were infected, and still the situation has not come under control. But we saw that the earth and nature have been able to breathe and be purified. 
Pope Francis has announced a `Laudato Si' year. The intention is to love and take care of the earth and nature. After creating, God saw all he had made, and indeed it was very good (Cf. Gen 1:31).  
Now we find that the earth and nature are being polluted and disfigured because of our greed, selfishness, profit and consumerist attitude and indifference to the nature. 
The consequence is deforestation, increase of air pollution and noise pollution, too much carbon dioxide in the air, polluted water, climate change, warming of the whole world and all these misuses have negative influence on the humanity and nature. 
The natural environment has been gravely damaged by our irresponsible behavior. The earth cries out because of the harm, violence and damage we have inflicted on her. Now the earth and nature is about to take revenge. We need to take a conscientious decision to stop all these damages on earth, and to take care of the earth and nature.
In the midst of all these Christmas is at hand. Jesus came to the earth as Savior of the world. He preached the Good News of the Kingdom of God.  
He cured all kinds of diseases, brought life and joy to people. Now we are enslaved by sin, discrimination, injustice, envy, selfishness etc. 
At the same time the earth is sick and humanity is also facing different deadly sickness very especially COVID-19.  
Fear, insecurity and suspicion are becoming dominant. Let the coming of Jesus at Christmas renew the whole world with a new vision and hope. May he bring us recovery from this coronavirus. 
Let the world be filled with a sense of freedom, fraternity, joy and peace. Wishing you a Merry Christmas and a Happy new year.