Bangladesh' Diocese of Dinajpur distributes bicycles as gifts to catechists, prayer leaders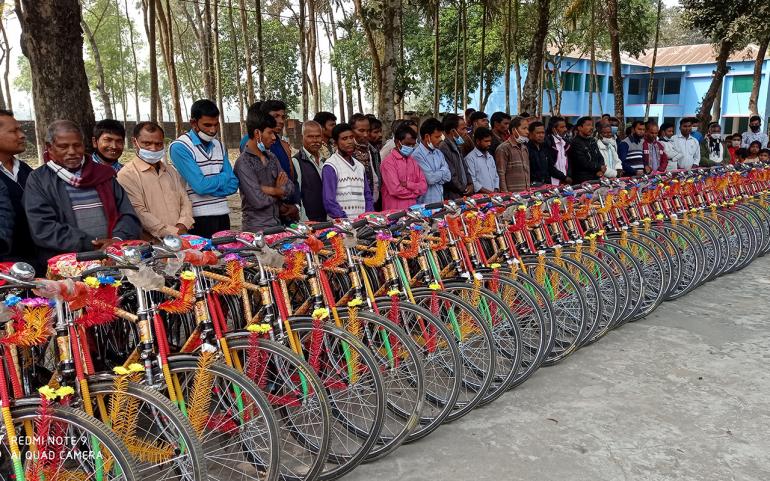 The Catholic bishop of the Diocese of Dinajpur in Bangladesh this week led the distribution of bicycles to prayer leaders and catechists as a recognition of their "dedicated service" to the Church.
"I am very happy and please for their dedicated service and pastoral work for the Church and I share with them this joy," said Bishop Sebastian Tudu of Dinajpur.
The prelate has initially distributed 45 bicycles.
There are more than 400 catechists and prayer leaders in the diocese who are doing pastoral work with little or no compensation at all.
"From our diocese, I gift them this bicycle for their good and hard work," said Bishop Tudu in a video message to Radio Veritas Asia.
The bishop promised that he will distribute up to 400 vehicles in the coming days.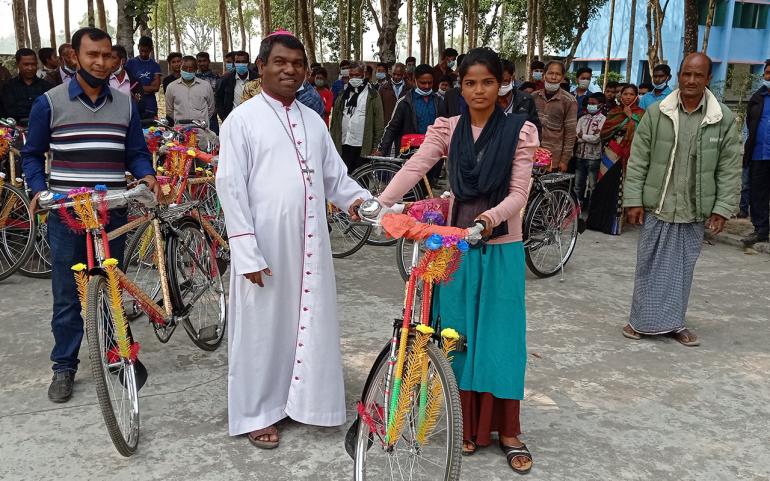 Father Anthony Sen, parish priest of Ruhea Fatima Rani Church, said the catechists and prayer leaders have been "selfless volunteers." 
He said the bicycles are "gifts for their hard work" and an expression of "gratitude and love."
"I am very happy to receive this gift from the bishop," said catechist Toruni Das who lives far from the parish church.
"I can use this bicycle for my pastoral work and I can visit villages easily," he said.
"This is the first gift I got and I am very happy and I give thanks to the bishop and the priest for their love," said Das.
The Ruhea Fatima Rani Church was established in 1957. The parish covers 103 villages, including two sub-centers, and serves more than 9,700 Catholics. - Nikhil Gomez / RVA News