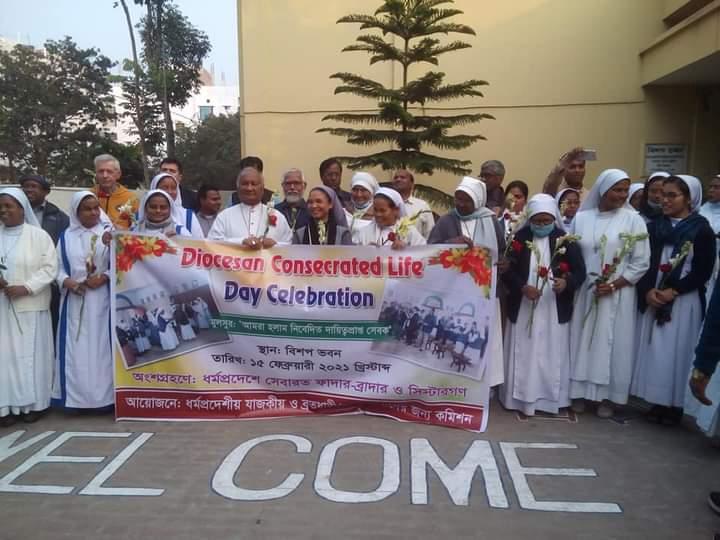 The Diocese of Rajshahi in Bangladesh celebrated "Consecrated Life Day" at the bishop's residence last week with the theme "We are Dedicated and Responsible Stewards."
"Today we are very happy and thankful to God for calling us to serve," said Bishop Gervas Rozario of Rajshahi.
"Jesus wants us to dedicate ourselves completely to the vineyard of the Lord," he said, adding that "like Jesus, let us serve those who are poor, miserable, and helpless."
The activity, which was initiated by the diocesan commission for the clergy and the religious, aims at promoting ongoing formation programs for priests and religious, and to foster vocations.
Father Lazarus Rozario shared during the event that the "basic characteristics" of the Church is "to serve and bear witness to the Gospel."
"That is why Christ Himself chose us to live of selfless service," said the priest.
Bishop Rozario expressed his thanks and appreciation to all the priests, religious brothers and nuns who work in the diocese for "relentlessly and joyfully serving God." - Nikhil Gomez / RVA News