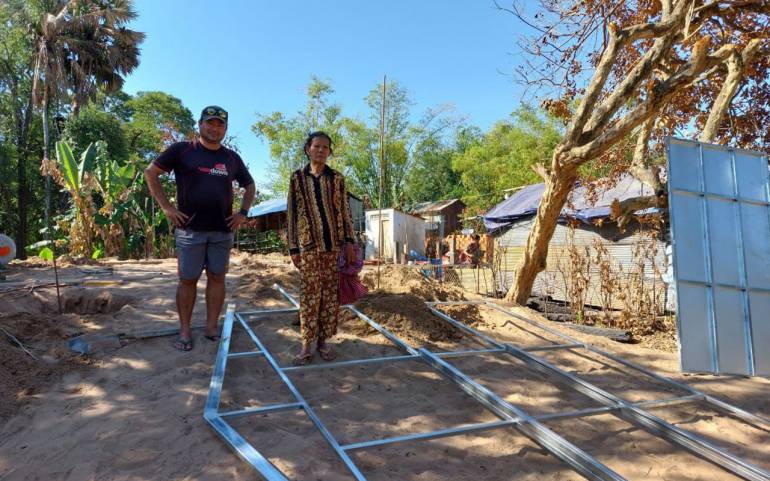 In Cambodia, a Catholic layman raised USD 1,170 to build a new house for a poor old lady whose home was burnt on December 15.
Bora Phan, a Catholic layman, and his friends raised funds to build a house for 67 years old Ngek Sreyvon from Kohkhul village, Kampong Cham province of Cambodia.
Kohkhul village is based in Kohroka commune in Kompong Siem district.
"All these works are a mission for Catholics to help the poor. We are the prophets to proclaim the good news to others," Bora Phan told RVA News.
According to Bora Phan,  Ngek Sreyvon did not have any support to build a new house. With no regular work, she is mainly supported by neighbors with food and other materials.
"Ngek Sreyvon also receives regular support of food and clothes from the parish church and St. Vincent the Paul group," Bora said.
"I can see the Jesus' face in them." Bora Phan stressed to meet or help the poor is like meeting and helping Christ.
Bora Phan raised the money from bicycle fundraising.
After the individual initiative, Sreyvon's house received some funds from the government and provincial of Kampong Cham to manage her expenses.
With inputs from  Heam Sok Khun  and Kagna Keo, RVA Khmer News Service.