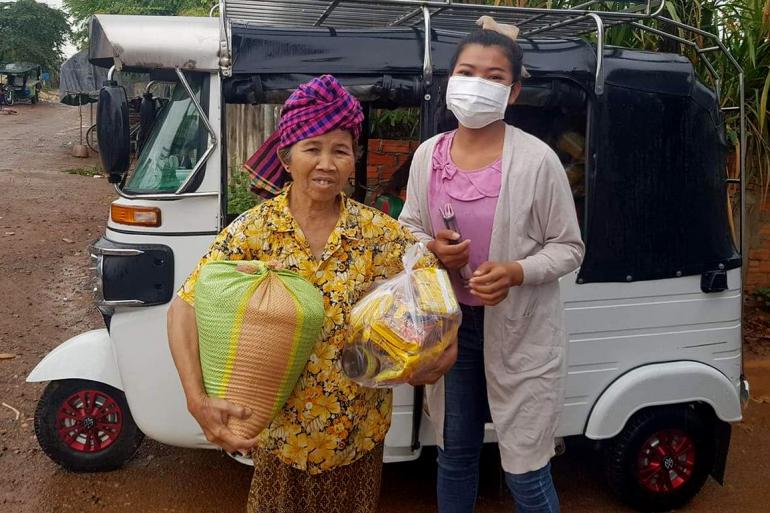 Bishop Olivier Schmitthaeusler, apostolic vicar of Phnom Penh, urged Catholics in Cambodia to be "more charitable" during the lockdown due to the coronavirus pandemic.
"A Catholic must be a charitable person," said the prelate, adding that everyone should respond to the needs of others especially during difficult times.
The bishop ordered the setting up of telephones hotlines and social media channels to immediately respond to people's spiritual and emotional needs.
Authorities in Cambodia ordered a lockdown in Phnom Penh and a satellite district of the capital on April 15 in a bid to contain a spike in coronavirus cases in the country.
Under the lockdown, which Prime Minister Hun Sen announced late on April 14, most people are banned from leaving home except for going to work, to buy food or for medical treatment.
Police manning checkpoints on April 15 in Phnom Penh asked motorists to show work documents and identity cards in order to pass, television footage on local media showed.
In the past two days, Caritas Cambodia started to distribute food to 100 families in one affected village for the next 14 days.
Other church projects are also ongoing, including the distribution of food packs and other supplies in Russey Keo, in Boeung Tumpun parish, in three Takhmao communities, in a community in Champa.
Bishop Olivier Schmitthaeusler, apostolic vicar of Phnom Penh, extended his blessings upon Cambodians and lauded their work fight the spread of the virus.
The Southeast Asian country still has one of the world's smallest coronavirus caseloads, but an outbreak that started in late February saw cases spike almost ten-fold to 4,874 within two months and the first deaths recorded with 36 fatalities. - Kagna Keo / RVA News