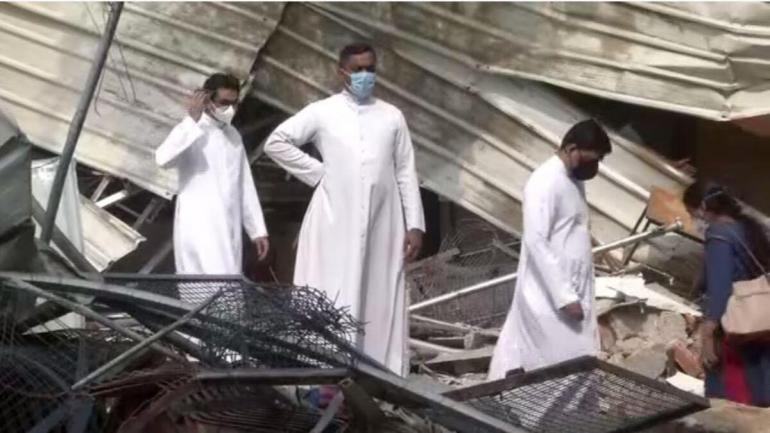 The demolition of a Catholic Church in south Delhi caused widespread concern and condemnation among the Christian community in India this week.
On July 12, the Little Flower Church in Lado Sarai was demolished by the South Delhi Municipal Corporation, citing alleged encroachment on government land.
Father Jose Kannukuzhi, parish priest of Little Flower Church, said officials of the South Delhi Municipal Corporation came with three bulldozers and about 150 police personnel.
The priest said he was informed that a hall adjacent to the church building has to be demolished, but the church building itself was destroyed.
The land where the church stood was donated to the Diocese of Faridabad Syro-Malabar 12 years ago for "religious purposes" to cater to about 1,500 Catholics in the area.
According to a Times of India report, the matter of "encroachment" was earlier transferred to the "religious committee" based on a directive from the National Human Rights Commission.
The report said that the decision to demolish the structures was based on a 2015 high court order that directed the Home Police II Department to demolish the parts of the building where there are no religious imaged.
As the news of the demolition spread, parishioners came to protest and celebrated Mass outside. They later held candle-lit protest.
Archbishop Kuriakose Bharanikulangara of Faridabad expressed sadness and shock over the incident. 
"The authorities have razed a religious place and hurt the sentiments of the people," he told a Catholic news website.
"It is shocking and sad news," said Archbishop John Moolachira of Guwahati, president of North East India Regional Bishops' Council.
He said demolition of the church "has hurt the religious sentiments of the peace-loving Christian community not only in Delhi but across the country."
"The number of such incidents has been on the rise in the recent past, including many parts of Northeast India," said the prelate.
"Why such a hurry to demolish a place of worship that is in place for more than ten years?" he added.
"The Municipal Corporation should have given sufficient time to the Church personnel to take legal recourse before the demolition," said Archbishop Moolachira. 
"Such a hurried action has not only hurt the religious sentiments of the people but it also betrays hidden agenda of the local administration," he added.
He recalled how the construction of a church in Arunachal Pradesh was blocked and other churches in Manipur also demolished, causing protests in the region.
The archbishop said the demolition of the church in Delhi may set a bad precedence and will only embolden the "land mafia."
"We appeal to the government and the municipal corporations not to violate the religious sentiments of the people and not disturb the religious harmony of the country," said the archbishop. - Frank Krishner / RVA News